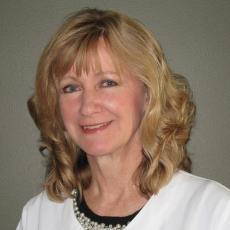 Dr. Anna Drzewiecki, MD
1856 Colonial Medical Ct, Virginia Beach, Virginia, 23454
(757) 481-4969
About
Anna Drzewiecki, MD, is a board-certified plastic surgeon who operates a private practice in Virginia Beach, Virginia. She is certified by the American Board of Plastic Surgery and serves on the medical staff of Sentara Virginia Beach General Hospital and the Virginia Beach Ambulatory Surgery Center. With her combination of training and experience, Dr. Drzewiecki is highly qualified to deliver premium cosmetic enhancement services to patients in Virginia Beach, Chesapeake, Norfolk and the surrounding area.
Dr. Anna, as she is known to her patients, performs an array of cosmetic plastic surgery procedures for the breast, face and body, including breast augmentation, breast lift, breast reduction, face lift, brow lift, eyelid surgery, liposuction and tummy tuck (abdominoplasty). In addition, she offers minimally invasive anti-aging skin treatments such as Botox, fat injections and wrinkle fillers. Prior to performing any procedure, Dr. Anna spends a great deal of time listening to each patient's expectations and concerns. She has extensive experience performing plastic surgery on children, and approaches her adult patients with the same gentleness and understanding. Dr. Drzewiecki and her professional staff are committed to providing compassionate care and quality treatment in a professional, respectful manner.
Anna Drzewiecki, MD, received her Doctor of Medicine degree from the University of Ottawa. After graduation, she served her residency in plastic surgery at the University of Montreal, followed by a fellowship at Johns Hopkins University. She has worked as an Assistant Professor of plastic surgery at the University of Ottawa and the Eastern Virginia Medical School, where she specialized in pediatric reconstructive surgery. Dr. Anna opened her private practice in Virginia Beach in 1997 with a concentration on cosmetic surgery for adults. She is a member of the American Society of Plastic Surgeons and the American Society for Aesthetic Plastic Surgery.
Johns Hopkins University; Johns Hopkins University; University of Ottawa Faculty of Medicine
French, Polish
American Board of Plastic Surgery
VA State Medical License
American Society of Plastic Surgeons - ASPS
Dr. Anna zewiecki's Treatments
Breast Augmentation
Breast Lift
Breast Reconstruction
Male Breast Reduction
Liposuction
Body Contouring
Face Lift
Eyelid Surgery
Brow Lift
Rhinoplasty
Injectable Fillers
Laser Skin Treatments