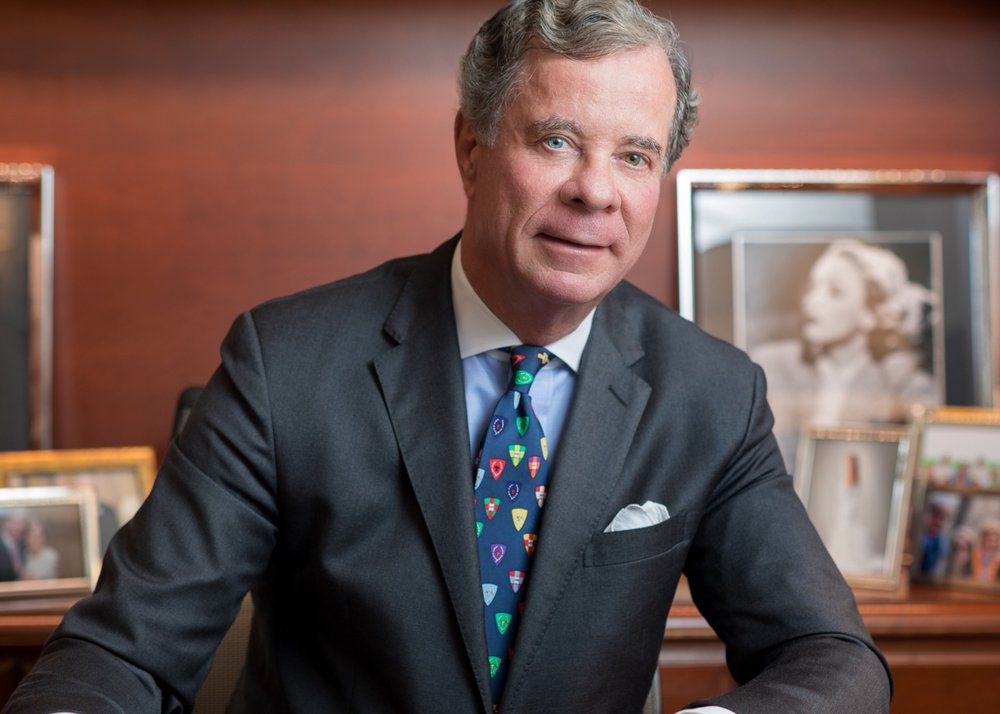 Dr. Darrick Antell, MD
850 Park Ave, New York, NY 10075, USA
(212) 988-4040
About
Darrick E. Antell, MD, DMD, FACS, is a board-certified plastic surgeon who currently serves as an official spokesperson for the American Society of Plastic Surgeons, the world's largest plastic surgery organization. Dr. Antell's outstanding surgical record has been recognized by several medical societies, including the Medical Society of the State of New York, which awarded him its prestigious President's Citizenship Award. Dr. Antell has been named numerous times as one of New York's best doctors by New York Magazine. He also is recognized in the Marquis Who's Who directories, which honor the best professionals in their respective industries.
Selected as one of the top cosmetic surgeons in America by Town & Country magazine, Dr. Antell has also been included in the best doctors list of Vogue magazine. In addition, he has been featured in publications such as Glamour, Elle, Newsweek, and on television programs such as The Tonight Show, Good Morning America, The Today Show and Early Show.
Dr. Antell offers a variety of cosmetic surgery procedures, including facelift, breast augmentation, liposuction, rhinoplasty and tummy tuck. In addition to his medical degree, Dr. Antell completed a dentistry degree, making him uniquely qualified to perform cosmetic facial procedures. He believes in creating aesthetic improvements while minimizing surgical invasiveness. Dr. Antell understands that cosmetic changes can inspire higher levels of self-esteem and lead to better quality of life for his patients.
He and his caring team perform all of their procedures at Lenox Hill Ambulatory Surgery P.C., a state-of-the-art facility endorsed by the American Association for Accreditation of Ambulatory Surgical Facilities and the Joint Commission on Accreditation of Healthcare Organizations. Dr. Antell also serves on staff at Lenox Hill Hospital, New York Eye and Ear Infirmary and St. Lukes-Roosevelt Hospital Center.
Darrick Antell, MD, DMD, FACS, completed his undergraduate degree at Hobart and William Smith College in Geneva, New York. He went on to earn his medical degree at the University of Toledo Medical Center, and completed a Doctor of Medical Dentistry degree at Case Western Reserve University in Cleveland, Ohio. He continued his education at Stanford University Medical Center, where he performed both his internship and surgical residency. Dr. Antell also completed a plastic surgery residency at New York Presbyterian Hospital/Weill Cornell Medical Center in New York City. During Dr. Antell's plastic surgery residency at Cornell, he received direct training from Dr. Randolph Guthrie, an innovator in breast surgery technique and a respected plastic and reconstructive surgeon in New York. Dr. Guthrie remained in contact with Dr. Antell, even requesting Dr. Antell to see Dr. Guthrie's patients when he was out of office. Dr. Guthrie's patients were so impressed by Dr. Antell that, upon Dr. Guthrie's retirement in 2000, he left his entire practice to Dr. Antell. Today, Dr. Antell still treats many of Dr. Guthrie's patients.
Dr. Darrick Antell's treatments
Breast Augmentation
Breast Lift
Breast Reduction
Breast Reconstruction
Male Breast Reduction
Liposuction
Tummy Tuck
Body Contouring
Face Lift
Eyelid Surgery
Brow Lift
Rhinoplasty
Injectable Fillers