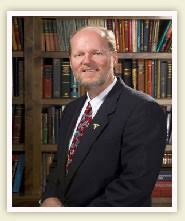 Dr. David Allan Judge, MD
2015 Rainbow Dr, Gadsden, AL, 35901
(256) 547-2025
About
David Judge, MD, is a board-certified ophthalmologist who specializes in refractive surgery and the treatment of corneal disease. He has dedicated his career to providing patients with outstanding eye care. Dr. Judge has performed thousands of LASIK procedures and is widely respected for the thorough, personal attention given to each patient.
Not only does Dr. Judge enjoy helping patients eliminate their dependence on glasses and contact lenses, but he also treats patients with complex, debilitating eye conditions. Dr. Judge often treats patients with severe conditions that require corneal transplants. In fact, many doctors refer their patients to Dr. Judge for his expert opinion regarding corneal conditions, including keratoconus.  This slowly progressing disease causes an irregular protrusion of the cornea and can lead to serious vision loss.
In addition to LASIK procedures and other complex corneal procedures, Dr. Judge also treats patients with cataracts utilizing the most advanced lenses available.
David Judge, MD, earned his Doctor of Medicine degree at the University of Tennessee College of Medicine in Memphis and went on to complete his residency at Louisiana State University Medical Center. Dr. Judge also completed additional training as a Cornea and Refractive fellow with the Dean A McGee Eye Institute. Dr. Judge has held teaching positions including Chief Resident at LSU Medical Center and served as a consultant for the King Khaled Eye Specialist Hospital in Ryadh, Saudi Arabia for two years. In addition to Dr. Judge's educational accomplishments, he has also authored several articles for professional journals.
Dr. David Allan Judge's Education:
University of Oklahoma Health Sciences Center, Residency
Louisiana State University, Residency
Baptist Memorial Hospital, Internship
University of Tennessee College of Medicine, Medical School
Certifications:
MS State Medical License, 1995 - 2016
American Board of Ophthalmology, Ophthalmology
Licenses:
AL State Medical License, 2005 - 2015
Memberships:
American Academy of Ophthalmology - AAO, Fellow