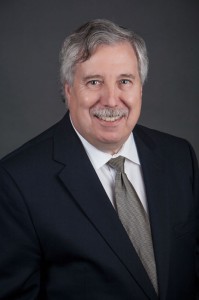 Dr. David Schanzlin, MD
8910 University Center Lane, San Diego, CA, 92121
(858) 455-6800
About
David J. Schanzlin, MD is a board-certified ophthalmologist who has won many of the most esteemed awards in ophthalmology. Dr. Schanzlin is recognized throughout California and internationally for creating a center of excellence for refractive surgery at the Shiley Eye Center. He is a highly coveted speaker who is constantly asked to share his expertise in laser vision correction with other ophthalmologists from around the world. He has played a key role in the development of refractive surgery technology and directs clinical trials where new technology is approved for use by the FDA.
Dr. David Schanzlin received his medical degree from the University of Chicago, where he also served his residency in ophthalmology. He performed fellowship training in cornea and external disease at the University of Pittsburgh and the University of California at San Francisco. He was one of the youngest ever professors of ophthalmology at the University of Southern California and served as a professor of ophthalmology and the chairman for the Department of Ophthalmology at St. Louis University.
He has published numerous scientific papers and book chapters about laser vision correction and ophthalmic surgery. He is a professor of ophthalmology at UCSD Shiley Eye Center where he directs research, patient care, education of ophthalmology residents related to cornea and external disease and fellowship training in cornea and refractive surgery.
Male
University of Pittsburgh Medical CenterResidency;University of ChicagoResidency;University of Chicago Pritzker School of MedicineMedical School
IL State Medical License1976 - 2014;MO State Medical LicenseActive through 2013;American Board of OphthalmologyOphthalmology
CA State Medical License, 1979 - 2018
American Academy of Ophthalmology - AAO, Fellow