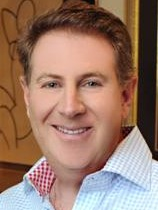 Dr. David Whiteman, MD
3855 Pleasant Hill Road, Duluth, GA, USA
(770) 622-9100
About
David M. Whiteman, MD, FRCS(C), is a talented plastic surgeon with extensive training, education and more than 15 years of surgical experience. Dr. Whiteman is a board-certified plastic surgeon in both the United States and Canada. He has been featured in several publications, including Jezebel magazine, Health Source and The Atlanta Journal – Constitution. Dr. Whiteman is dedicated to enhancing his patients' appearance and confidence by delivering natural-looking results in a discrete and professional manner.
Dr. Whiteman believes that the best way to achieve positive surgical results and patient satisfaction is through extensive patient education. He spends as much time as necessary getting to know his patients, evaluating their overall health and understanding their aesthetic goals. This approach allows him to establish highly customized treatment plans and ensure that each patient is prepared for surgery both mentally and physically.
Dr. Whiteman and his professional team strive to constantly meet or exceed patient expectations in the safest possible manner. They take great pride in the fact that most Southern Plastic Surgery patients find the practice through personal references – a testimony to its reputation for excellence.
Dr. Whiteman's skill and familiarity with the most advanced techniques and treatments allow him to confidently perform a wide range of surgical and non-surgical procedures for patients in Atlanta, Duluth and the surrounding area. At Southern Plastic Surgery, patients can choose from a range of treatments, including facelift, laser peel, rhinoplasty, liposuction, tummy tuck and body contouring. In addition, Dr. Whiteman is highly skilled in breast surgery, including breast augmentation with silicone and saline implants, breast lift, breast reduction, reconstructive procedures and male breast reduction.
Dr. Whiteman also performs a variety of non-surgical cosmetic procedures to help patients with their aesthetic desires. He provides a variety of injectables such as Botox, and also offers 12 cosmetic lasers to help patients with a variety of treatments, including hair removal and tattoo removal.
David M. Whiteman, MD, FRCS(C), earned a Doctor of Medicine degree from the University of Western Ontario in London, Ontario. He completed his plastic surgery residency at St. Michael's Hospital in Toronto and the University of British Columbia in Vancouver. Dr. Whiteman also completed fellowship training in breast reconstruction and advanced cosmetic surgery techniques at Georgetown University in Washington, D.C. He is a member of the prestigious American Society of Plastic Surgeons and serves as Chief of Plastic Surgery at the Gwinnett Hospital System. Dr. Whiteman also donates his time for community causes. He has helped to establish support groups for Atlanta breast reconstruction and breast cancer patients, and he played an active role in VolleyFest, a breast cancer fundraising initiative.
Male
Dr. David Whiteman's Treatments
Breast Augmentation
Breast Lift
Breast Reduction
Breast Reconstruction
Male Breast Reduction
Liposuction
Tummy Tuck
Body Contouring
Face Lift
Eyelid Surgery
Brow Lift
Rhinoplasty
Laser Skin Treatments
Neck Lift
Related Listings
(678) 892-7820
6335 Hospital Pkwy Suite 216, Johns Creek, Georgia, 30097
Dr. Patricia Yugueros joined Artisan Plastic Surgery in April of 2007. She earned her medical degree in Cali, Colombia. View Profile