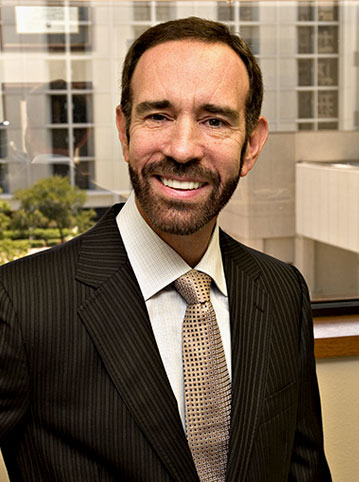 Dr. Eric Schaffer, MD
1303 McCullough Ave, San Antonio, Texas 78212, USA
(210) 227-3223
About
Eric S. Schaffer, MD, FACS, is a highly skilled plastic surgeon who is board certified by both the American Board of Plastic Surgery and the American Board of Surgery. He studied medicine at some of the nation's most prestigious schools, including Yale University and Harvard Medical School, where he trained under a Nobel Prize winning plastic surgeon. Dr. Schaffer, a Fellow of the American College of Surgeons, served as Chief of Staff and Chairman of the Department of Surgery at Methodist Metropolitan Hospital. He has lectured on plastic surgery topics and has been recognized as a premier plastic surgeon across media outlets nationwide, including Texas Monthly magazine, which named him "Texas Super Doctor" several years in a row.
Dr. Schaffer specializes in cosmetic and reconstructive surgical procedures and has been practicing in San Antonio for more than 20 years. He performs a wide range of cosmetic enhancements, including facelift, neck lift, brow lift, blepharoplasty (eyelid enhancement), breast augmentation, breast reduction, breast lift, breast reconstruction, tummy tuck, liposuction, body lift, back lift, arm lift, thigh lift, otoplasty (ear enhancement) and gynecomastia (male breast reduction). In addition to surgery, Dr. Schaffer offers a number of non-surgical enhancements, including Botox, Restylane and Radiesse injections, as well as spider vein removal, laser hair removal and laser skin resurfacing. During the skin resurfacing procedure, Dr. Schaffer utilizes the advanced carbon dioxide (CO2) laser, which promotes collagen formation and leads to radiant, younger-looking skin.
Dr. Schaffer combines advanced surgical techniques, leading-edge equipment and his fine-tuned aesthetic judgment to produce remarkable results that often go beyond his patients' expectations. He and his surgical team strive to provide each patient with an unprecedented level of personalized treatment, individually tailored cosmetic procedures and quality follow-up care. To ensure patient safety, Dr. Schaffer works with a board-certified anesthesiologist and performs all surgical procedures in an accredited, state-of-the-art surgical facility.
Eric S. Schaffer, MD, FACS, received his medical degree from the New York University School of Medicine and completed his general surgery residency at Harvard Medical School and the University of Texas in Houston. He holds advanced plastic surgery training from Yale University, where he worked with a number of renowned plastic surgeons in New York. He is a member of several professional organizations, including the American Society of Plastic Surgeons, the American College of Surgeons, the Yale Plastic Surgery Society, the Texas Medical Association, the Southern Medical Association, the Bexar County Medical Society and the American Society for Laser Medicine and Surgery.
Dr. Eric Schaffer's Education:
Yale-New Haven Hospital
University of Texas Health Science Center
Brigham and Women's Hospital
NYU School of Medicine
Certifications:
American Board of Plastic Surgery
American Board of Surgery
Memberships:
American Society of Plastic Surgeons - ASPS
American College of Surgeons - ACS
Dr. Eric Schaffer's treatments
Breast Augmentation
Breast Lift
Breast Reconstruction
Male Breast Reduction
Liposuction
Body Contouring
Face Lift
Eyelid Surgery
Brow Lift
Rhinoplasty
Injectable Fillers
Laser Skin Treatments