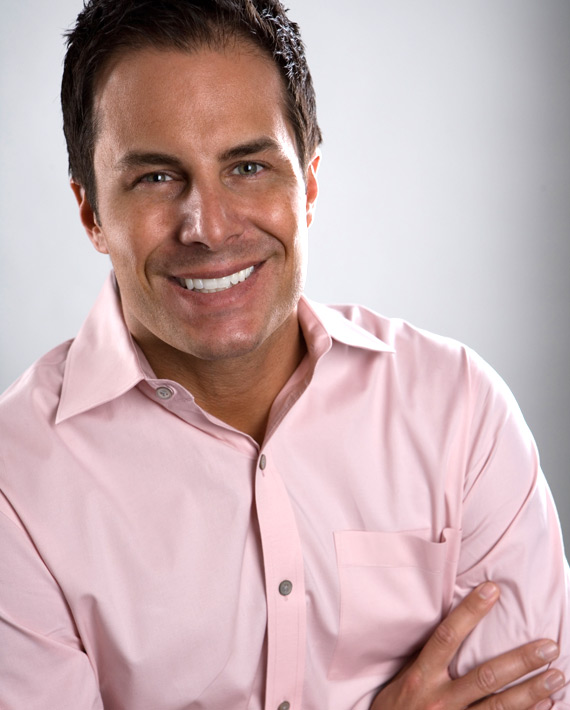 Dr. John Badolato, DDS
8952 E Desert Cove Ave, Scottsdale, AZ 85260, USA
(480) 860-0092
About
Studio B Smiles is the office of Dr. John F. Badolato, the Official Cosmetic Dentist of the Phoenix Suns and the Phoenix Suns Dancers. Dr. Badolato's treatment philosophy is to "take great care of great people." He uses the latest dental technologies and techniques to provide his Scottsdale and Phoenix cosmetic dentistry patients with outstanding dental results. Dr. Badolato has been featured on several TV networks, including ABC, VHI, Fox and NBC, and in print publications such as Arizona Republic and AZ Business Journal. He is also a regular dental correspondent for Arizona's Ch3 Good Morning Arizona.
In addition to providing his patients with excellent dental care, Dr. Badolato and the team at Studio B are dedicated to providing them with exceptional customer service. Dr. Badolato and his team strive to create a soothing environment where their patients can relax and feel free to discuss their dental goals and needs.
Dr. Badolato understands that some patients feel apprehensive about dental procedures, which is why he takes the time to personally explain the proposed treatments and address any concerns his patients might have. This caring, unhurried approach, coupled with the various soothing amenities offered at Studio B, greatly reduces patients' anxiety and makes their dental appointments more enjoyable.
During their dental procedures, Dr. Badolato's patients can completely relax under warm blankets while watching their favorite movies or television shows. Studio B features a library of more than 500 movies as well as Bose noise-canceling headphones for patients to wear during their procedures. For patients who prefer to sleep through their dental procedures, Dr. Badolato offers oral conscious sedation dentistry.
Dr. Badolato's training and experience allow him to offer his Phoenix and Scottsdale cosmetic dentistry patients a variety of procedures that can deliver aesthetically pleasing, natural-looking dental results. In addition to providing his patients with a full range of general dentistry procedures, Dr. Badolato specializes in comprehensive smile makeover treatments, which often encompass procedures such as teeth whitening, porcelain veneers, dental implants and tooth-colored fillings. These procedures can change the size, shape and color of a patient's teeth and completely transform his or her smile. For patients wishing to improve the alignment of their teeth, Dr. Badolato offers the discrete, convenient Invisalign system. He performs all procedures with the utmost attention to detail, delivering dental results that often exceeds the expectations of his patients.
John F. Badolato, DDS, earned a Bachelor of Science degree in Biology from the University of Missouri at Columbia. He received his Doctor of Dental Surgery degree in dentistry from the University of Missouri School of Dentistry in Kansas City, graduating with honors for cosmetic dentistry. In order to stay abreast of the latest developments in the field of cosmetic dentistry, Dr. Badolato regularly attends advanced continuing education classes and seminars. He maintains active memberships with several highly regarded professional organizations, including the American Academy of Cosmetic Dentistry, the Academy of General Dentistry, the American Dental Association, the Arizona Dental Association and the Scottsdale-Paradise Valley Study Club.
Male
Dr. John Badolato's Treatments
Dental Veneers
Teeth Whitening
Dental Bonding
Dental Crowns
Dental Fillings
Dental Bridges
Dental Implants
Restorative Dentistry