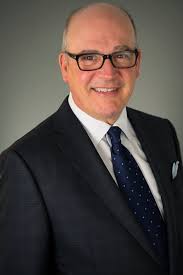 Dr. Leo Lapuerta, MD
2360 County Road 94, Pearland, TX, USA
(713) 497-1047
About
Leo Lapuerta, MD, FACS, is a bilingual Houston plastic surgeon with more than 15 years of experience. Dr. Lapuerta is board certified by both the American Board of Plastic Surgery and the American Board of Surgery; he is also board certified in hand surgery. Dr. Lapuerta has been featured on television shows such as Fox 26 News in Houston. He strongly believes that his patients' overall appearance and well-being should be of primary importance when determining the aesthetic goals of their surgery. In addition to his exceptional surgical skill and eye for aesthetics in both cosmetic and reconstructive procedures, he is known for his extremely caring and compassionate nature. Dr. Lapuerta volunteers his surgical services to help underprivileged children who are born with functional or aesthetic abnormalities.
Leo Lapuerta, MD, FACS, earned his bachelor's degree at Stanford University before obtaining his medical degree from the University of Texas Southwestern Medical School in Dallas, Texas. Dr. Lapuerta next completed a general surgery residency at St. John Medical Center in Detroit, Mich., followed by a fellowship in plastic and reconstructive surgery at St. Joseph Hospital in Houston, Texas. He next moved to New Jersey where he worked at an Atlantic City practice prior to settling down in Houston to establish his own private plastic surgery practice and start a family.
Dr. Lapuerta currently serves as director of the Plastic Surgery Institute of Southeast Texas and is clinical professor of plastic surgery at St. Joseph Medical Center and the University of Texas Medical Branch. Dr. Lapuerta has hospital privileges at the following Texas hospitals: St. Joseph Hospital, Southeast Memorial Hospital, St. Luke's Episcopal Hospital, The Women's Hospital and Memorial City Hospital. In addition, he is a Fellow of the American College of Surgeons, and a member of the American Society of Plastic Surgeons, the Texas Society of Plastic Surgeons, the Houston Society of Plastic Surgeons, the Texas Medical Society and the Harris County Medical Society.
Male
Dr. Leo Lapuerta's Treatments
Breast Augmentation
Breast Lift
Breast Reduction
Breast Reconstruction
Male Breast Reduction
Liposuction
Tummy Tuck
Body Contouring
Eyelid Surgery
Brow Lift
Injectable Fillers