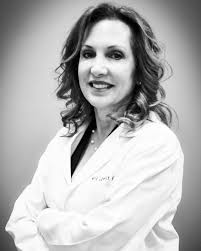 Dr. Marisa Lawrence, MD
980 Johnson Ferry Rd NE, Atlanta, GA 30342, USA
(404) 341-5326
About
Marisa Lawrence, MD, is certified by both the American Board of Surgery and the American Board of Plastic Surgery. She is a fellowship-trained surgeon who has been voted "Top Doctor," "Top Surgeon" and recipient of the "Patients' Choice" award in recent years. Dr. Lawrence is the former Chief of Plastic Surgery at Northside Hospital, where she was a chief investigator for saline and silicone breast implant safety studies. She has lectured at national and local medical conferences and published extensively on cosmetic surgery topics. Dr. Lawrence has also appeared in Atlanta magazine, the Atlanta Journal Constitution and Atlanta Medicine.
Dr. Lawrence specializes in cosmetic surgery of the face, body and breasts. She can improve the size, shape and position of the breasts through breast augmentation surgery, breast lift and breast reduction. Dr. Lawrence can tighten and tone the physique through tummy tuck, liposuction, brachioplasty, thighplasty and buttock lift. Patients who desire facial rejuvenation treatment may choose to have facelift, rhinoplasty, eyelid surgery, facial implants or another facial surgery. Dr. Lawrence takes a minimally invasive, or endoscopic, approach to surgery when appropriate.
In addition to surgical procedures, Dr. Lawrence helps her patients enhance their natural beauty through non-surgical treatments, such as laser skin resurfacing, laser stretch mark removal, chemical peels and laser hair removal. She offers Botox, Juvederm and Sculptra injectables as well.
Marisa Lawrence, MD, received her medical degree from the Albert Einstein College of Medicine in New York City. She completed her general surgery internship and residency at New York Hospital's Cornell University Medical Center, and her plastic surgery training at the University of Southern California Medical Center. Dr. Lawrence received fellowship training in cosmetic surgery with Beverly Hills plastic surgeons. Over the course of her career, she has held faculty positions at Cornell University and the University of California, Los Angeles Medical Center.
Dr. Lawrence is a member of the following organizations:
American College of Surgeons
American Society for Aesthetic Plastic Surgery
American Society of Plastic Surgeons
Atlanta Women's Medical Alliance
Medical Association of Georgia
Dr. Marisa Lawrence's Treatments
Breast Augmentation
Breast Lift
Breast Reduction
Breast Reconstruction
Male Breast Reduction
Tummy Tuck
Body Contouring
Face Lift
Eyelid Surgery
Brow Lift
Injectable Fillers