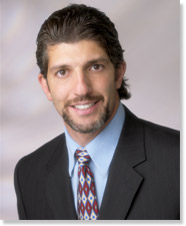 Dr. Mark Jabor, MD
5664 N Mesa St, El Paso, Texas 79912, USA
(915) 541-1225
About
Mark A. Jabor, MD, is a board-certified plastic surgeon who has helped numerous El Paso-area patients achieve their aesthetic dreams and improve their self-confidence. Dr. Jabor uses state-of-the-art technologies and surgical techniques to deliver beautiful, natural-looking aesthetic results that meet or surpass the expectations of even the most discerning patients. A testament to his reputation for excellence is the large number of new patients who come to him as referrals from satisfied patients.
Dr. Jabor understands that undergoing plastic surgery can be a complex, life-changing decision. This is why he spends a considerable amount of time getting to know his patients, learning about their goals and needs and answering their questions. Dr. Jabor strives to create an environment where his patients can relax and feel free to discuss their concerns. This unrushed, caring approach allows him to develop customized treatment plans that reflect the unique goals and needs of each patient; it also helps him prepare his patients for surgery both physically and psychologically.
Dr. Jabor offers his El Paso patients a full spectrum of plastic surgery procedures in a comfortable, confidential setting. He performs a variety of breast procedures, including breast augmentation, breast lift and breast reduction, and a range of body contouring treatments, such as tummy tuck, liposuction and fat transfer surgery. Dr. Jabor also offers a number of facial beautification procedures, including facelift, blepharoplasty (eyelid surgery), rhinoplasty (nose surgery), otoplasty (ear surgery) and lip augmentation. In addition, he specializes in a variety of laser skin treatments, such as Fraxel skin resurfacing, Thermescent, CoolTouch and V-Beam laser skin rejuvenation and laser hair removal. Dr. Jabor performs all procedures with the utmost attention to detail, consistently delivering beautiful, rewarding results.
Mark A. Jabor, MD, received his Doctor of Medicine degree from the Texas Tech University School of Medicine, where he was inducted into the prestigious Alpha Omega Alpha Medical Honor Society. Dr. Jabor served a general surgery internship and a residency in otolaryngology and head and neck surgery at the Tulane University School of Medicine in New Orleans. He later completed a plastic surgery residency at Saint Joseph Medical Center in Houston. Dr. Jabor is the author of several book chapters focusing on otolaryngology and plastic surgery, and he has published a number of articles in medical trade journals. He maintains active memberships with several prestigious professional associations, including the American Society of Plastic Surgeons, the American Society for Aesthetic Plastic Surgery, the American Academy of Facial Plastic and Reconstructive Surgery, the Texas Medical Association and the El Paso County Medical Society.
Methodist Hospital; Tulane University; Tulane University; Texas Tech University Health Sciences Center School of Medicine; University of Texas at El Paso
American Board of Plastic Surgery; American Board of Otolaryngology
TX State Medical License
American Society of Plastic Surgeons - ASPS
Dr. Mark Jabor's Treatments
Breast Augmentation
Breast Lift
Breast Reconstruction
Male Breast Reduction
Liposuction
Body Contouring
Face Lift
Eyelid Surgery
Brow Lift
Rhinoplasty
Injectable Fillers
Laser Skin Treatments