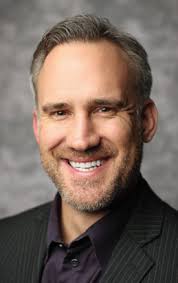 Dr. Michael Burgdorf, MD
3803 Bedford Ave, Nashville, Tennessee 37215, USA
(615) 567-5716
About
Michael Burgdorf, MD, MPH, is an award-winning surgeon certified by the American Board of Plastic Surgery. Trained at some of the nation's most renowned institutions, Dr. Burgdorf now serves a diverse base of plastic surgery Nashville patients. He believes the decision to have plastic surgery is a team effort, and approaches surgery as a professional "partnership" with each of his patients. Dr. Burgdorf is the recipient of The American Registry's Patients' Choice Award and Most Compassionate Doctor Award.
Dr. Burgdorf offers his patients an array of surgical options for the face, body and breasts. He can increase the cup size of breasts with implants, elevate the breasts higher on the chest with breast lift and reduce the size of heavy breasts with breast reduction. He also performs reconstructive breast surgery on patients who have had breast cancer. Dr. Burgdorf performs tummy tuck, liposuction, body lift and mommy makeover to spot-reduce areas of stubborn fat and remove excess saggy skin from around the body. He is also a skilled facial plastic surgeon offering facelift, eyelid surgery, rhinoplasty and brow lift to redefine and enhance the facial features.
Michael Burgdorf, MD, MPH, received his undergraduate degree from the University of Notre Dame before enrolling in a dual-degree program at Tulane University. He received his medical degree from Tulane University Medical School and his master's degree in public health from Tulane University School of Public Health and Tropical Medicine. After graduation, he started his general surgery residency at Tulane; but after Hurricane Katrina, he finished that training, as well as plastic and reconstructive surgery training, at the University of Mississippi. Dr. Burgdorf also worked with some of plastic surgery's finest during a six-month training program at The Face and Body Center in Flowood, MS.
Dr. Burgdorf has written about his work for scientific journals, media publications and surgical textbooks. He has been featured on television and radio programs and has presented lectures to his peers. Dr. Burgdorf is a member of the American Society of Plastic Surgeons and the American Medical Association.
Male
University of Mississippi Medical Center; Tulane University; Tulane University School of Medicine
American Board of Plastic Surgery
TN State Medical License; MS State Medical License
American Society of Plastic Surgeons - ASPS; American Society for Aesthetic Plastic Surgery - ASAPS
Dr. Michael Burgdorf's Treatments
Breast Augmentation
Breast Lift
Breast Reconstruction
Male Breast Reduction
Liposuction
Body Contouring
Face Lift
Eyelid Surgery
Brow Lift
Rhinoplasty
Injectable Fillers
Laser Skin Treatments