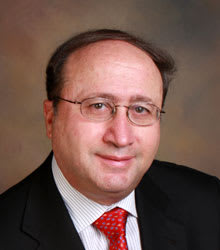 Dr. Michael Eisemann, MD
6550 Fannin St, Houston, Texas 77030, USA
(713) 790-1771
About
Michael L. Eisemann, MD is a triple board-certified plastic surgeon, who has been serving Houston, Texas and its surrounding cities for more than 20 years. Dr. Eisemann is recognized as one of the premier plastic surgeons in Texas. He was listed in Texass Guide to Top Doctors for his many plastic surgery accolades and was elected President of the Houston Society of Plastic Surgeons. Inside Houston Magazine selected Dr. Eisemann as one of the top doctors in Harris County and Bayou City.
Although experienced in a wide variety of cosmetic plastic surgery procedures, Dr. Eisemann is viewed as a specialist in aesthetic & reconstructive breast surgery, liposuction & body contouring, breast enhancement & augmentation, and nasal & facial plastic surgery (facelift, eyes, chin, neck, etc.). Dr. Eisemann specializes in a number of unique cosmetic techniques including delivery of Botox injections, endoscopic breast enlargement through an auxiliary approach, intense pulsed light used for photorejuvenation, and the implementation of small incision, telescopes and video monitors when performing facial surgeries.
Michael L. Eisemann, MD earned his undergraduate BA degree at Colgate University before attaining his Doctorate of Medicine from Jefferson Medical College. After graduating from medical school, Dr. Eisemann performed a general surgery residency at Yale University and an Otolaryngology residency, focusing on Head and Neck Surgery, at the world-renowned Johns Hopkins Hospital, where he served as chief resident. He then completed a plastic surgery residency at Baylor College of Medicine. In addition to serving as head surgeon at his Houston-based cosmetic surgery facility, Dr. Eisemann also lends his talents to Methodist Hospital, St. Lukes Hospital and other area hospitals when his skills are required. Dr. Eisemann is board certified by both the American Board of Plastic Surgery and American Board of Otolaryngology, and he has been selected as a Fellow to the prestigious American College of Surgeons.
Dr. Eisemann is affiliated with a number of societies, including: the American College of Surgeons, the American Society of Plastic and Reconstructive Surgeons, the Lipoplasty Society of North America, the American Society of Aesthetic Plastic Surgery, the American Society of Head and Neck Surgeons, and the American Society of Maxillofacial Surgeons.
Baylor College of Medicine; Johns Hopkins University; Yale-New Haven Hospital; Jefferson Medical College
Spanish
American Board of Otolaryngology; American Board of Plastic Surgery
TX State Medical License
American Society of Plastic Surgeons - ASPS; American College of Surgeons - ACS
Dr. Michael Eisemann's Treatments
Breast Augmentation
Breast Lift
Breast Reconstruction
Male Breast Reduction
Liposuction
Body Contouring
Face Lift
Eyelid Surgery
Brow Lift
Rhinoplasty
Injectable Fillers
Laser Skin Treatments