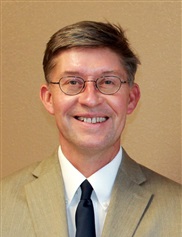 Dr. William Doubek, MD
2400 Witzel Ave, Oshkosh, Wisconsin 54904, USA
(920) 233-1540
About
William Doubek, MD, FACS, specializes in performing life-improving cosmetic and reconstructive procedures with the goal of helping patients attain a higher quality of life. He believes in taking an honest, caring approach towards each patients unique needs, focusing on educating patients and their families on the potential risks and benefits of all types of surgery.
Dr. Doubek earned his medical degree from the St. Louis University School Medicine where he graduated cum laude. He went on to complete his general and plastic surgery residencies at the prestigious Mayo Graduate School of Medicine. He served as the Chief of Surgery for Mercy Medical Center in Oshkosh from 2002-2004 before joining Fox Valley Plastic Surgery.
Dr. William Doubek maintains active membership in a number of respected medical associations including the American Society of Plastic Surgeons and the Priestly Society. In addition, Dr. Doubek is a Fellow of the American College of Surgeons.
Saint Louis University School of Medicine
American Board of Plastic Surgery
WI State Medical License
American Society of Plastic Surgeons - ASPS; American College of Surgeons - ACS
Dr. William Doubek's Treatments
Breast Augmentation
Breast Lift
Breast Reconstruction
Male Breast Reduction
Liposuction
Body Contouring
Face Lift
Eyelid Surgery
Brow Lift
Rhinoplasty
Injectable Fillers
Laser Skin Treatments
Related Listings
(920) 233-1540
2400 Witzel Ave, Oshkosh, Wisconsin 54904, USA
David Janssen, MD, FACS, has excelled both professionally and academically throughout his career. A graduate of Ripon College and the University of Wisconsin Medical School, Dr. View Profile