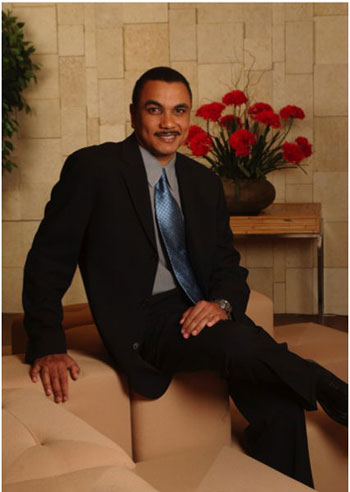 Dr. Kenrick Spence, MD, FACS
130 Hillcrest Street, Orlando, Florida, 32801
(407) 999-2585
About
Kenrick A. Spence, MD, FACS, is a skilled, board-certified plastic surgeon who specializes in the art and science of cosmetic enhancement. He is a Fellow of the American College of Surgeons and has undergone extensive training in general, reconstructive and plastic surgery. Dr. Spence has been voted the top Orlando plastic surgeon by readers of Orlando Magazine for six consecutive years. He also has been recognized by the American Cancer Society for his commitment to the health of women in the community. Dr. Spence volunteers his time to care for women who are victims of abuse and he has traveled on medical missions to El Salvador to operate on children with birth defects. As a passionate and highly skilled medical provider, Dr. Spence strongly believes in continuing education and therefore regularly attends symposiums related to plastic surgery. This allows him to incorporate the latest techniques and technologies into his practice, while providing his patients with safe and stunning aesthetic results.
Dr. Spence and his outstanding medical team perform a range of plastic surgery procedures, including breast augmentation, breast lift, breast reduction, liposuction, tummy tuck, nose surgery, facelift, eyelid surgery and brow lift. Dr. Spence also offers male breast reduction for treatment of gynecomastia, as well as breast implant revision surgery for patients who wish to enhance the results of a previous procedure. In addition he offers the "mommy makeover," a unique combination of aesthetic procedures specifically tailored to the needs of women who want to restore their pre-pregnancy figures, as well as a range of "no downtime," minimally invasive procedures such as dermal fillers, laser-guided therapy and Botox injections for patients who wish to achieve a more youthful facial appearance without surgery. Dr. Spence works to address each of his patient's aesthetic goals and desires through custom tailored treatment plans that yield remarkable results.
In order to ensure maximum patient safety and comfort, Dr. Spence maintains admitting and surgical privileges at several accredited and certified outpatient surgical centers, including the Orlando Regional Healthcare Systems. He and his medical team frequently help out of town patients find affordable travel packages and comfortable accommodations. Dr. Spence also offers complimentary virtual consultations for these patients in order to make the preoperative stages as trouble-free as possible.
Kenrick A. Spence, MD, FACS, completed his medical education at the University of Connecticut followed by a five-year residency in general surgery and trauma and emergency medicine at St. Raphael's Hospital, an affiliate of the Yale School of Medicine. He continued his training with a three-year residency in plastic surgery at the University of Texas. Dr. Spence has appeared in many publications throughout Central Florida, including Lifestyle magazine. He is a proud member of numerous professional organizations, including the American Society of Plastic Surgeons, the American Society for Aesthetic Plastic Surgery, the American Medical Association, the Florida Medical Association, the Central Florida Medical Society, the Orange County Medical Society, the American College of Phlebology, the American Society for Laser Medicine and Surgery and the Blocker-Lewis Plastic Surgery Society.
Male
University of Connecticut School of Medicine
NC State Medical License; FL State Medical License
American Society of Plastic Surgeons - ASPS; American Society for Aesthetic Plastic Surgery - ASAPS; American Medical Association - AMA; American College of Surgeons - ACS
Dr. Kenrick Spence FACS's Treatments
Breast Augmentation
Breast Lift
Breast Reconstruction
Male Breast Reduction
Liposuction
Body Contouring
Face Lift
Eyelid Surgery
Brow Lift
Rhinoplasty
Injectable Fillers
Laser Skin Treatments