In order to provide our visitors with trustworthy information, our articles are oftentimes written and reviewed by medical experts to ensure its up-to-date and accurate.
Medical Reviewers

Charlie Chen, M.D.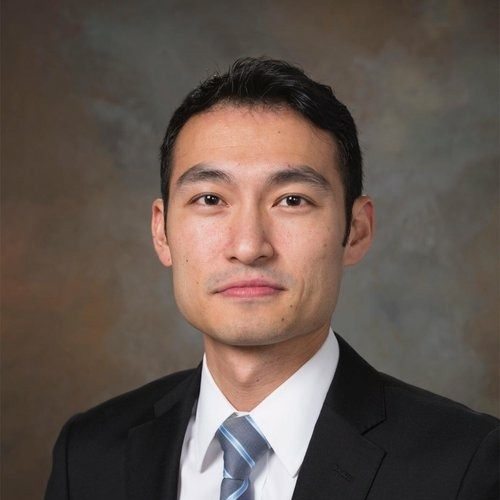 Charlie Chen M.D. is a board certified plastic and reconstructive surgeon who completed a full general surgery residency at Yale University, followed by a plastic surgery residency at University of California, San Diego. He furthered his training by completing an aesthetic surgery fellowship in Charlotte, NC as the American Society for Aesthetic Plastic Surgery Endorsed Fellow. Dr. Chen received his Bachelor of Science Degree in Biology at University of California, Los Angeles. He went on to earn his Medical Doctor degree at Loyola University Chicago. Dr. Chen has remained active in academic teaching and research into new surgical techniques. During his time at Yale University, he was awarded the prestigious Outstanding Performance in Medical Student Teaching Award. He has published his findings with world-renown innovators in journals such as Annals of Plastic Surgery, International Society of Aesthetic Plastic Surgery, and Journal of Vascular Surgery. He has also presented his work at the American Society of Aesthetic Plastic Surgeons, American Society of Plastic Surgeons, American Association of Hand Surgery, and New England Hand Society meetings. www.charliechenmd.com
Greg Grillo, D.D.S.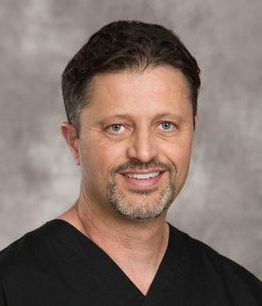 Greg Grillo, DDS is a University of Washington School of Dentistry graduate receiving a bachelor's degree with Honors before attending dental school. Selected for a Health Profession's Scholarship by the U.S. Navy, Dr. Grillo then served in the USN as a dental officer for 4 years. He received advanced training in multiple specialty areas of dentistry while also treating families of squadron military members overseas.  After tours of duty in South Carolina and Japan, and over 300 hours of additional formal education beyond dental school, he returned home in 1999 to join his father, Dr. Jerry Grillo. Dr. Grillo purchased his current practice in 2001. He's now the senior partner of Grillo Robeck Dental, an innovative practice blending technology with exceptional staffing to provide relationship-based healthcare.  CBCT 3D imaging, guided implant surgery, Invisalign, and sleep health are just a few of the innovative services incorporated in his clinical practice. As a member of the American Dental Association, Washington State Dental Association, and North Central District Dental Society of Washington, Dr. Grillo continues to stay at the forefront of dentistry. www.grillorobeckdds.com
Joseph Christenbury, M.D.
Joseph Christenbury, M.D. is a Board Certified Ophthalmologist specializing in cornea, refractive surgery, external diseases, and cataract surgery. Dr. Christenbury's undergraduate degree is from Duke University and his medical school degree is from Duke University School of Medicine. His internship was at Mount Sinai Beth Israel Medical Center. He completed residency training at the UCLA Stein Eye Institute and his fellowship training at Eye Consultants of Atlanta. Dr. Christenbury joined Eye Consultants of Atlanta in 2018 and practices at the Cumberland, Buckhead, and Lawrenceville locations. Committed to furthering advancements in ophthalmology, Dr. Christenbury has published a number of articles in peer-reviewed ophthalmology journals, contributed to ophthalmology textbooks, and given presentations at various national meetings. www.eyeconsultants.net
Medical Writers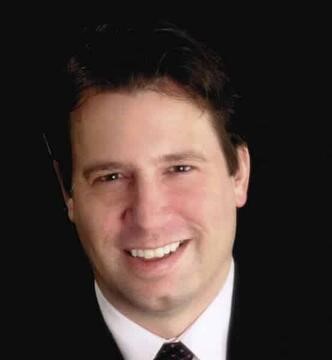 Dr. Andrew Proulx is a full-time freelance writer from Niagara, Canada. His passion is in making the wonder and elegance of health and science accessible for all readers. He holds a Bachelor of Science in Chemistry, an MD from Queen's University, and has completed post-graduate studies in medicine. He practiced as a primary care physician from 2001 to 2016 in general practice and in the ER.
Dr. Kare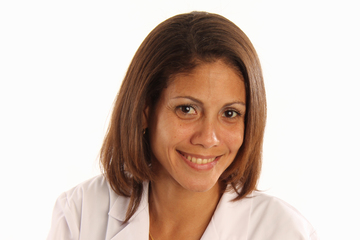 n Vieira has a Ph.D. in Biomedical Sciences from the Department of Biochemistry and Molecular Biology at the University Of Florida College Of Medicine, a Master of Science in Management and a Bachelor of Science in Molecular Biology. She has worked in hospitals and clinics conducting clinical research with patients, as well as in biotechnology laboratories, researching the biochemistry and molecular biology of the body, animals and even micro-organisms. Linkedin Page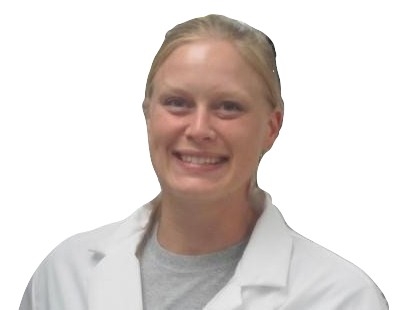 Dr. Annie Tye has a Ph.D. in molecular neuroscience from the University of Iowa, where she studied migraine pathophysiology. She completed a postdoctoral fellowship at the University of Colorado – Denver, where she studied immunology. Annie is passionate about promoting scientific literacy and evidence-based policy making, writing, and getting out into nature. Linkedin Page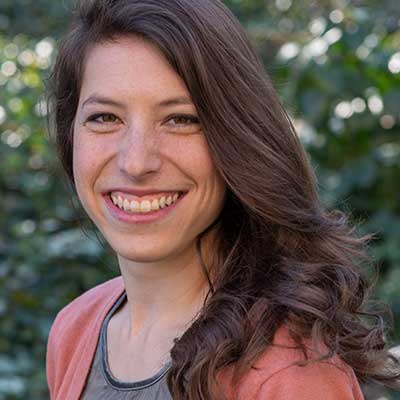 Heather Mayer is currently a PhD Candidate at UC Davis. She received a bachelor's degree in Psychology at Boston College with an emphasis in Neuroscience. After graduation, she went on to work as a research technician in a Behavioral Neuroscience lab at Boston College for 3 years. She is passionate about science communication, and has many years of experience writing for and speaking to diverse audiences about health and wellness. Linkedin Page
Tak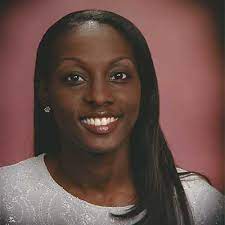 eesha Roland-Jenkins Ph.D. is a writer, editor, and educator with many years of experience working in healthcare. Her writing has been published in the Journal of Instructional Research as well as by Brain Blogger, Between Us Clinic, Consultant 360, BrainMass, and The Good Men Project, among others. Her subject areas covers a wide variety of topics that pertain to psychology, mental health, general health and fitness, dietary supplementation, ethnicity-related backlash, and own-group conformity pressure, to name a few.
Emily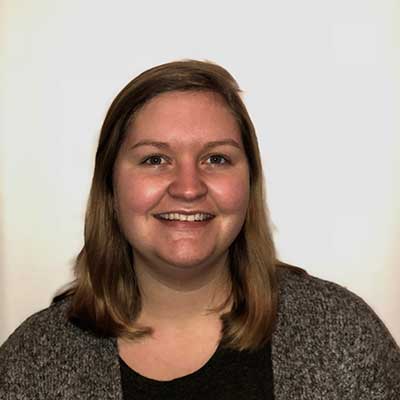 Wagner has a Master's degree in pharmacology from the University of Colorado Anschutz Medical Campus and a B.S. in Biotechnology & Molecular Bioscience from the Rochester Institute of Technology. Linkedin Page
Become an Expert on EnhanceMyself
Guidelines for Becoming a Reviewer

To review articles on EnhanceMyself.com, you must have the appropriate certification for your area of expertise. This means you are a board certified plastic surgeon, dermatologist, ophthalmologist, dentist, bariatric surgeon, hair transplant specialist, etc or person that has advanced training in what they practice.
In addition to credentials and expertise, we look for experts who are well respected by their peers and patients.
We do not accept advertorials or content that is blatantly promoting a specific product, service, doctor or practice. All articles must be unbiased.
On any given article, we may accept multiple reviewers to ensure a balanced viewpoints.
Enhance Myself reserves the right to remove a reviewer at its discretion and without notice.
Benefits of Becoming a Reviewer

Expand your online branding and authority
Help educate your future patients
Generate more patient leads
Submit Your Information
If you feel you qualify, please submit your name, website, and contact information as well the specific treatment or page you would like to review