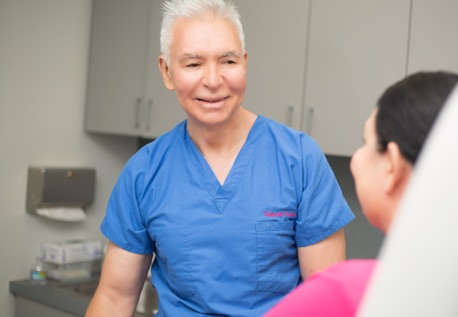 Dr. Alexander Sinclair, MD
9001 Wilshire Blvd, Beverly Hills, CA 90211, USA
(310) 274-4103
About
Alexander Sinclair, MD, is a board-certified plastic surgeon who has helped thousands of patients in the greater Los Angeles area achieve their aesthetic dreams. A leader in the field of plastic surgery, Dr. Sinclair has more than 20 years of experience delivering beautiful, natural-looking results that enhance the self-confidence and restore the youthfulness of his patients. He has been featured on many television networks, including CBS, NBC, Discovery Channel, National Geographic, VH1 and KABC TV7.
Dr. Sinclair strives to deliver surgical results that exceed the expectations of even the most discerning patients. He uses some of the most advanced surgical technologies and techniques available and regularly attends continuing education courses to stay abreast of the latest developments in the field of plastic surgery. Dr. Sinclair understands that each patient's situation is unique, which is why he personally consults with each patient to learn about his or her dreams, fears and concerns. He also thoroughly explains all of the treatment options, as well as their benefits, alternatives and possible complications. This approach allows patients to make informed decisions that lead to rewarding, aesthetically pleasing surgical outcomes.
Dr. Sinclair and his team of medical professionals are committed to upholding the highest standards of patient confidentiality and comfort. Dr. Sinclair performs all procedures at his state-of-the-art facility, which is approved by the State of California and the American Association for Accreditation of Ambulatory Surgical Facilities. His patients can select from a range of plastic surgery treatments, including tummy tuck, liposuction, male breast reduction, buttock enhancement, rhinoplasty (nose surgery) and chin and cheek implants. Dr. Sinclair also has extensive experience performing breast augmentation, breast lift and breast reduction procedures. In order to achieve a more youthful appearance, patients can undergo eyelid surgery, facelift or neck lift procedures. Dr. Sinclair also offers several non-surgical treatments, such as Botox injections and cellulite removal.
Alexander Sinclair, MD, received a Master of Science degree from the Columbia University College of Physicians and Surgeons. He earned a Doctor of Medicine degree from the College of Human Medicine at Michigan State University, where he also served his general and plastic surgery residencies. Dr. Sinclair is a published author who has written numerous articles for various trade publications. An accomplished researcher, he has performed important research in areas such as fat cell development and infant nutrition. He also lectures extensively, sharing his expertise with colleagues and up-and-coming plastic surgeons. In addition, Dr. Sinclair donates his time for community causes such as the Interplast project, which provides free reconstructive plastic surgery for people in developing countries.
American Board of Plastic Surgery
CA State Medical License
American Society of Plastic Surgeons - ASPS
Dr. Alexander Sinclair's Treatments
Breast Augmentation
Breast Lift
Breast Reconstruction
Male Breast Reduction
Liposuction
Body Contouring
Face Lift
Eyelid Surgery
Brow Lift
Rhinoplasty
Injectable Fillers
Laser Skin Treatments
Related Listings
(310) 651-6929
462 North Linden Drive, Beverly Hills, California 90210, USA
As a board-certified Beverly Hills plastic surgeon, Dr. Trott's goal is to improve the lives of her patients through enhancement of self-esteem. View Profile