Dr. David Janssen, MD
2400 Witzel Ave, Oshkosh, Wisconsin 54904, USA
(920) 233-1540
About
David Janssen, MD, FACS, has excelled both professionally and academically throughout his career. A graduate of Ripon College and the University of Wisconsin Medical School, Dr. Janssen trained at Saginaw Cooperative Hospital for General Surgery and The George Washington University School of Medicine for Plastic Surgery. He completed his residency in Pediatric Plastic Surgery at the Childrens Hospital National Medical Center.
Dr. Janssen is an active member of several professional medical associations including the American Society of Plastic Surgeons, the American Society of Aesthetic Plastic Surgery, and the American Society of Laser Medicine and Surgery. He is also distinguished as a Fellow of the American College of Surgeons.
Dr. Janssen has also researched and published pioneering work on the subjects of general and plastic surgery. His chapter on the development and structure of the abdomen and breast is part of a core curriculum textbook in plastic surgery (C.V. Mosby, 1994).
George Washington University; Synergy Medical Education Alliance; University of Wisconsin School of Medicine and Public Health
American Board of Plastic Surgery
WI State Medical License
American Society of Plastic Surgeons - ASPS; American College of Surgeons - ACS
Dr. David Janssen's Treatments
Breast Augmentation
Breast Lift
Breast Reconstruction
Male Breast Reduction
Liposuction
Body Contouring
Face Lift
Eyelid Surgery
Brow Lift
Rhinoplasty
Injectable Fillers
Laser Skin Treatments
Related Listings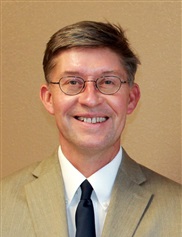 (920) 233-1540
2400 Witzel Ave, Oshkosh, Wisconsin 54904, USA
William Doubek, MD, FACS, specializes in performing life-improving cosmetic and reconstructive procedures with the goal of helping patients attain a higher quality of life. View Profile