Invisalign Clear Aligners
Quick Summary
Invisalign Clear Aligners
Purpose
Clear removable aligners that gradually straighten your teeth
Product Material
A patented thermoplastic material called SmartTrack
Treatment Length
6-36 months (Depending on the complexity of your case)
Invisalign Providers
Orthodontist / Invisalign trained dentist
Side Effects
Irritation, mild discomfort, etc.
Final Appearance
6 to 36 months (Depending on the complexity of your case)
Duration of Results
Results should last a lifetime but a
retainer is necessary to maintain results
Average Cost
$2,500 to $9,000
Alternatives
Traditional metal, ceramic, lingual
Overview
What's Invisalign?
Remember when braces meant having your teeth wired with uncomfortable metal brackets and wires that cut your mouth up like a cheese grater? Well, today there's an alternative option in the form of clear, removable braces. Invisalign is a brand of removable orthodontics (similar to a retainer) that is designed to provide the same orthodontic treatment with enhanced aesthetic properties. Dubbed as "invisible braces," Invisalign offers an attractive alternative to orthodontic correction for people who are too embarrassed for braces.
Cost of Invisalign treatment
The average cost of Invisalign treatment is between $2,500 and $9,000.
Adults (12-36 months): $3,000 to $9,000
Teens (12-36 months): $3,000 to $6,000
Invisalign Express (6-12 months): $2,500 to $6,000
In many cases,  Invisalign will be covered by your dental insurance provider if you have orthodontic coverage.
Is the cost covered by insurance?
Whether Invisalign is covered by insurance can vary depending on your specific dental insurance plan. Here are some factors to consider:
Dental Insurance: Some dental insurance plans offer orthodontic coverage as part of their benefits. If your plan includes orthodontic coverage, it may cover a portion of the cost. However, there may be limits on the amount it will cover. Also, you may be responsible for deductibles and co-pays.
Age Restrictions: Insurance plans may have age restrictions for coverage. They may cover treatment for children and teenagers but not for adults. Be sure to check for any age-related limitations in your plan.
Pre-authorization: Before starting Invisalign, contact your insurance provider and obtain pre-authorization or pre-approval. This process helps determine what portion of the treatment cost will be covered.
Out-of-Network Providers: If you choose an orthodontist who is not in-network, you might incur higher out-of-pocket costs.
Flexible Spending Accounts (FSAs) and Health Savings Accounts (HSAs): FSAs and HSAs are tax-advantaged savings accounts that allow individuals to set aside pre-tax money for medical expenses. If your employer offers an FSA or if you have an HSA, you may be able to use these funds to pay for dental veneers.
Payment Plans: Many dental practices offer payment plans or financing options to help patients manage the cost. With a payment plan, you can spread out the cost into manageable monthly payments. Ask your dentist if they offer any payment plan options.
Contact your dental insurance provider directly to get more information about your specific policy and if Invisalign is covered.
Invisalign vs. traditional braces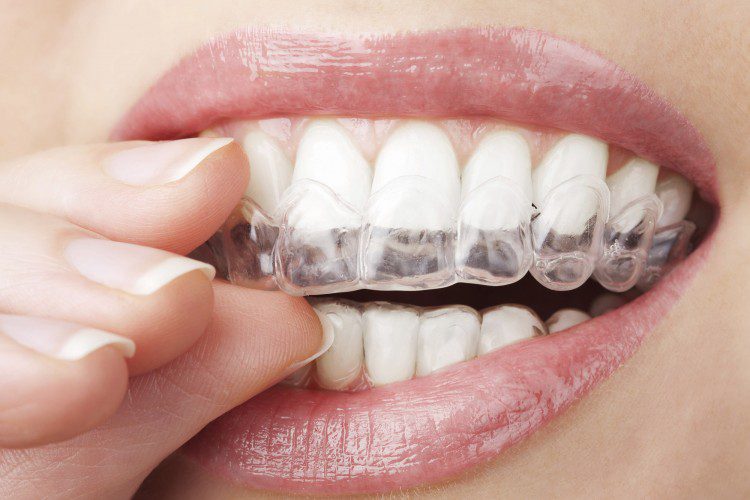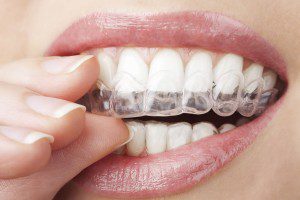 If it ain't broke, don't fix it. Traditional metal braces are an excellent orthodontic option for straightening teeth. In fact, there are certain orthodontic conditions that cannot be treated with Invisalign. Such cases still require a more traditional orthodontic approach. Still, up to 90% of the cases that can be treated with metal braces can be treated with Invisalign. So if the idea of having a fixed appliance in the mouth for a year or more is enough to turn you off, consider Invisalign.
Invisalign can help in the treatment of a variety of orthodontic concerns, including:
Crowding: Teeth may not have enough room in the jaw for a comfortable fit. This is turn affects smile aesthetics. Invisalign can help correct spacing.
Gaps:Conversely, too much space between the teeth can be an even greater aesthetic concern. Fortunately, Invisalign also corrects teeth that are too wide apart.
Malocclusion:A "bad bite" can often be corrected with Invisalign. However, severe cases of malocclusion will require braces.
Overbite
Crossbite
Invisalign can even be used to supplement traditional braces treatments that may involve teeth that have relapsed back to their pre-treatment position.
Speak with your dentist or orthodontist to determine whether your orthodontic condition is treatable with Invisalign.
How does it work?
During an initial consultation, bite impressions and photographs are taken to create a three-dimensional bite profile. Some dentists may take digital scans instead of impressions to send electronically. The dentist uses this profile to essentially create a treatment roadmap through which incremental shifting of the teeth can improve bite functionality.
Custom-designed upper and lower teeth aligners are then fabricated at the Align Technologies dental laboratory with advanced CAD/CAM software. The aligners (as many as 20 to 30) are ordered in accordance with treatment progression, requiring patients to wear then in succession for a period of two-to-three weeks for a minimum of 20 hours per day.
When will you see results?
The duration of Invisalign treatments will depend on the complexity of each case. Below are the average treatment periods for various ages.
Adults (12-36 months)
Teens (12-36 months)
Invisalign Express (6-12 months) – For mild cases of dental misalignment
How long will results last?
Invisalign results should last a lifetime provided that you follow your recommended retainer protocol. A retainer will prevent teeth from gradually shifting back towards their initial position.
Invisalign provider certification
Patients should understand that orthodontists aren't the only Invisalign providers out there. Align Technologies – manufacturer of Invisalign – works directly with dentists to train them with Invisalign. Although certification is widespread (more than 25,000 general dentists in the United States), it should not be assumed that any orthodontic provider can offer the treatment. If you are interested in an Invisalign orthodontic solution, you should research certified providers in your area and setup a consultation.
For more information, visit the Invisalign website.
EnhanceMyself.com relies on sources such as professional medical organizations, government agencies, academic institutions, and peer-reviewed scientific journals to write it's articles. Learn more about how we ensure our content is accurate, in-depth, and unbiased by reading our editorial guidelines.
*Medical Disclaimer: This website does not provide medical advice. Read more.