Breast Augmentation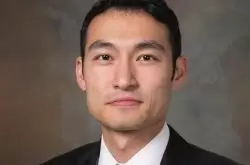 Quick Summary
Breast Augmentation
Anesthesia
General or local with sedation
Risks
Bleeding, infection, implant failure, capsular contracture
Recovery
Back to work in 5-7 days. Strenuous activities 2-3 weeks
Side Effects
Temporary discomfort, swelling, bruising
Final Appearance
Approx 4-6 months
Duration of Results
Long lasting. Implants are warrantied for life
Average Cost
$5,000-$10,000
Overview
On this page
A women's breasts are the ultimate sign of femininity, but not every woman is blessed with a set of naturally full breasts. For those women not born with big boobs, but desire a more enhanced bustline, breast augmentation surgery may be right for you.
If you're interested in learning more about breast augmentation you've come to the right place. This is your ultimate guide to EVERYTHING you need to know about breast augmentation. Read through the articles below to learn more about how breast enlargement surgery can give you the breasts you've always dreamed of!
What Exactly is Breast Augmentation?
Breast augmentation is the process of inserting artificial implants or your own body fat to increase the size and shape of the breast. The specific type of breast implant shape, firmness, and projection can be customized to your goals and desires.
A breast lift may also be part of the breast augmentation procedure if your breasts are sagging due to aging, pregnancy, breastfeeding or weight loss. A breast lift can help provide a younger, firmer, and perkier looking breast.
Here's a way you can find out whether or not you may need a breast lift in addition to augmentation prior to your doctor's visit:
First, stand in front of your mirror and observe the nipples and the crease underneath your breasts.
Are the nipples at or below the level of breast crease?
Do you have a significant degree of skin laxity to your breasts?
If you answered YES to one or both of the questions above, there's a good chance you might need a breast lift.
Are You a Candidate?
The following is a list of what makes a good candidate for breast augmentation surgery:
You are in good overall health.
No major medical problems. However, breast augmentation may be done for breast reconstruction after mastectomy.
18+ years old for saline implants; 22+ years old for silicone.
You are well-informed and self-educated about how the procedure is done, the risks and the benefits.
You have realistic expectations of what it will be like after the procedure is done.
In many cases, women who consider breast augmentation also consider a mommy makeover (a.k.a. "mommy tuck,' "mom job"). Mommy makeovers involve a combination of cosmetic procedures to help you get your pre-baby body back. It can include a mix of procedures that focus on various parts of the body such as the face, breast, legs or abdomen. A few commonly requested mommy makeover procedures include tummy tuck, liposuction and breast lift surgery.
Not Everyone Can Have Breast Enlargement
Believe it or not, there are some women who really shouldn't have breast augmentation, even though the procedure can make them feel better and more confident about how they look in a number of ways.
Here's a list of those who really should not have the procedure:
Your breasts haven't fully developed. Doctors believe that breasts continue to develop until the age of 22. Thus, doing this type of surgery before the age of 22 may result in the breast changing shape later on.
Your expectations are unrealistic of what you'll look like afterwards. Just because you have nicely shaped and larger breasts, it doesn't mean you'll be the next Miss America or win the attention of the man you have a crush on. Realistic expectations are important in life, not just for the breast augmentation surgery criteria.
You are making the decision to have the procedure for someone else, not yourself.
You are not fit for surgery, or your medical condition makes you a bad candidate for the procedure, leaving you at risk for complications.
If you're unsure whether or not you are a good candidate for breast augmentation, schedule a consultation with a plastic surgeon.
Starting Your Research
The more information you have about the procedure and what to look for in a surgeon, the better your chances of having a successful outcome.
It's a good idea to start your research process now instead of waiting until your sitting in the doctor's office for a consultation. Here are some of the best ways to find a surgeon and learn more about breast augmentation:
Talk with friends who had breast augmentation. Talk directly to past patients and ask them about their experience and specific procedure details. Ask them about the pros and cons.
Speak with a trusted doctor such as your primary care physician or gynecologist. Your gynecologist may be able to refer you to an excellent plastic surgeon. Ask for a referral and what he/she thinks about the procedure.
View before and after photos on the internet or in magazines. Do a Google search for "breast augmentation before and after photos" on the internet to get an idea of the different types of improvements that can be made. Try to find before and after photos that match your body's height and shape for a more realistic understanding of what is possible.
Watch video testimonials on YouTube of other women's experiences with the procedure. We all learn from each other. Watch videos of the women discussing their experience, taking note of things they may have wished they knew or done before their surgery.
Check to see if they are members of the American Board of Plastic Surgery, American Society for Aesthetic Plastic Surgery or the American Society of Plastic Surgeons. These are the major organizations that watch over plastic surgeons and create standards for the profession. You can also look for these logos highlighted in their office or practice website.
Look for surgeons who have had specific training in aesthetic surgery, which typically is additional training on top of their plastic surgery training.
While you are collecting all this information, keep a notebook nearby to list questions for your doctor when you go in for your initial consultation.
Planning Your Initial Consultation
After collecting all the information about breast augmentation from friends, health professionals, and the internet, you're ready to start the part of your journey which involves selecting a doctor and planning for your initial consultation.
All doctors are not created equal, the most qualified doctor should have the following:
Have already been doing breast augmentation surgeries for at least 3 years
Have already seen hundreds of patients for this exact surgery.
Had formal training in plastic surgery.
Be board-certified in "plastic surgery" and be in good standing with the medical board.
Characteristics to Look for When Choosing a Doctor
Select two or three doctors for an initial consultation. At your appointment, you'll turn up your intuitive and observational skills to a high level and look for these characteristics:
Does the doctor makes a very good impression on you? Use your keen skills of intuition and notice if your initial 3-second impression is good or not so good. Don't let cost be your deciding factor in this procedure.
Is the doctor's office staff equally as qualified, friendly and have excellent communication skills?
The doctor listens to your questions and what you have to say.
The doctor has answered all your questions and didn't rush you.
You are shown a book of before and after photos that reflect his work. (Make sure you study these photos too, selecting the ones that match your height, weight, chest size and breast size in the before photos. Examine the photos from the perspective of whether or not the look the surgeon generally prefers is a more natural look, and whether this look matches the expected results you want.)
Your goals and expectations meet the results of what the doctor is able to provide.
Don't feel that you have to make a decision right there in the doctor's office to schedule the procedure. There are still things that have to be done before you get to the point of a final decision.
12 Questions To Ask Your Plastic Surgeon
There are important questions that must be asked during your consultation. Some of these may seem like they are not important; however, the more information you have BEFORE the surgery, the better you can prepare.
Here's a list of the 12 questions:
What's your background in performing breast augmentation surgery?
You're looking for someone who has performed hundreds of the same types of surgery; someone who is an expert in the procedure.
Are you board-certified in plastic surgery? When a surgeon is board-certified in plastic surgery, it means they have been specifically trained on how to perform the surgical procedure. To see if your surgeon is board-certified in plastic surgery visit certificationmatters.org.
How many breast augmentation surgeries have you performed? Again, you are looking for the word "hundreds", not dozens or less than 10. The more surgeries that have been performed, the greater the physician's in-depth knowledge of how to get the best results and what could go wrong – and how to counter it ahead of time.
What types of risks am I taking with this surgery? Honesty is the key to the answer to this question. There are legitimate risks that should not be sloughed off as non-important.
How long is the recovery? What can't I do right after the surgery? All recovery times are approximate as everyone responds to surgery differently, but you need to know the answer to this question so you can know how much time to take off from work.
Will I need extra help during the recovery time? Gathering up support is a preparatory step and often doesn't work too well if you wait until after the surgery.
What will I do for pain? What pain medications will be prescribed? Are they addictive?  Are there steps taken during surgery to minimize pain afterwards?
Should I expect any other side effects from the surgery? This question speaks for itself.
Is there anything I should do before surgery? Some examples of answers here may include: give up smoking, lose weight, and stop vitamin, mineral and herb supplements.
What is your availability if I develop an infection or bleeding? Who can I talk to after surgery should problems arise? You want to know your doctor will still be in town, not off vacationing while you are recovering.
Where does the surgery take place? Does the surgeon work in a hospital, ambulatory facility or his office? How safe are each of these locations? Call the hospital or ambulatory facility to check and see that the doctor does have privileges to perform surgery in this location.
Do you do the surgery alone? Will your doctor do the surgery or will someone else do it?
Questions To Ask Yourself Prior to Breast Augmentation
Breast augmentation is an elective treatment that is also considered invasive surgery. Thus, you want to do some deep soul-searching to make sure you really want to proceed with the surgery.
Here are 7 questions to ask yourself:
Is someone pressuring me into making this decision? If the decision is not 100% yours, you could likely resent the person who is pressuring you to make the decision if your unhappy with the results.
How much am I betting that this surgery will change my life? Are you figuring that this surgery will make you more attractive to others and you'll have a husband within a year? What are you envisioning will happen as a result of the surgery? Make sure you have realistic expectations.
Is my health good enough right now to have the surgery?  It's always best to be at your ideal weight and in the best health prior to having breast augmentation surgery.
Do I understand that a good surgical outcome is not guaranteed? Understanding this means taking personal responsibility for the outcome or any complications that result from the surgery.
Is this the best time for surgery? Have I felt rushed to jump into the surgery for any reason?
Will this surgery break me at the bank? Do I have the $10,000 or more needed for this surgery? Do I have the same amount tucked away in case I need a revision surgery or surgery from complications?
Do I have any qualms at all about the doctor and his staff? What is my intuition telling me about this doctor and his staff?
Decisions You'll Make About Breast Augmentation
Breast augmentation is an elective procedure, which means you don't need it as a life-saving surgery, but rather one that you choose to have for one reason or another.
When you make a decision to have an elective procedure, it also means you have choices. You can make the following decisions about your breast augmentation:
What type of implants to get
Whether or not you also want a breast lift
Do you want smooth or textured implants?
Do you want round or teardrop-shaped implants?
What type of breast profile do you want?
What type of incision are you considering?
Where is the implant placed? Over or under the muscle?
Each of these will be discussed in detail below.
What Type of Implants Should I Get?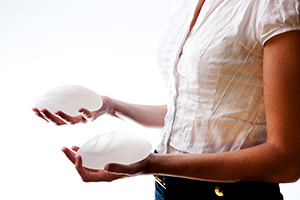 When it comes to breast implants, its important to consider which implant is right for you. They come in two major varieties: saline and silicone. The type of breast implant you choose is entirely up to you, although your plastic surgeon may recommend that you go with one particular type as opposed to the other depending on your situation. While they are all very similar, there are a few fundamental differences between saline and silicone breast implants.
| | Saline | Silicone |
| --- | --- | --- |
| Length of Incision | Approx. 2.5 cm | Approx. 3.5 to 4 cm |
| Outer Shell | Silicone | Silicone |
| Implant Fill | Saline | Silicone |
| Implant Surface | Both textured and smooth surfaces are available | Both textured and smooth surfaces are available |
| Feel | Soft particularly in patients that are not very thin. In thinner patients, they may feel firmer and ripple more than silicone implants. | Soft and more natural feeling than with saline implants. The consistency more like breast tissue. |
| Risk of "rippling" | More common than with silicone implants especially in thin patients. | Less likely than with saline implants. |
| Rupture | Easy to detect | More difficult to detect |
| Average Lifespan | Implants are made to last a lifetime and are warrantied by the manufacture for life. Patients are told there is a .5% chance per year of having an implant-related issue. | Implants are made to last a lifetime and are warrantied by the manufacture for life. Patients are told there is a .5% chance per year of having an implant-related issue. |
| Cost | Cost less than silicone | Cost slightly more than saline implants |
Gummy Bear Cohesive Gel Implants
Silicone implants are the implants of choice for more than 75% of women. Although these implants were removed from the market in the early 1990s due to leakage, technological advancements have made these implants more leak-proof. Specifically, the capsule that encases the new implants decreases the chance that the implant will leak. The latest advancement is the conversion of the traditional silicone implant to the cohesive gel implant. In this implant, the silicone material inside the implant holds its structure longer than previous implants and also is less likely to leak.
You may have heard of another type of implant, called Gummy Bear Implants. These are the most expensive of all implants. They have a silicone shell that encases a firmer composition of silicone. If they were cut in half, the gel would still hold its shape due to the cohesiveness of the gel. They also are less likely to develop folds and ripples.
Since these implants are so new, no one knows the rate of rupture over a decade or two. Although the material inside is more solid, it still has the potential to leak.
For some woman, they feel Gummy Bear implants may not look as natural because the gel is dense and are too firm. Gummy Bear implants also cannot be squeezed the way other breast implants can during insertion which may require a longer incision to accommodate. Another common concern among woman, is it's harder to detect a leak with this type of implant.
Determining Your Correct Size
One of the fun parts of your initial consultation is to trying on implant sizers. These will give you an excellent idea of what you'll look like after each size of implant. Newer computer technology may also virtually project the anticipated implant onto your chest.
You may even decide to bring a girlfriend, your sister or your spouse with you when you try on the sizers. The office staff will guide you during the sizing process; you aren't simply left in a room with breasts to try on! Having a close friend with you makes a big difference because there are a lot of topics covered on the day of your consultation – they can help with your decision and because there is a lot of information covered during the consultation they can help you remember all the details. What you may have missed may be something your friend heard and remembered.
Choosing the Right Breast Implants for You
With breast augmentation, your input is well received and necessary for a successful outcome. Since your breasts may be shaped and increased in size during the procedure, your surgeon will ask you certain types of questions.
Some companies that make breast implants include:
Allergan (Natrelle)
Mentor
Sientra
All breast implants are now considered state-of-the-art implants. Your breast implants don't need to be updated once they are surgically implanted. They will generally last a lifetime. Your first question to consider is whether you prefer saline or silicone. Both are encased in a silicone outer shell; the saline implants require an additional step in which the saline is added after the saline implant is inserted into your body.
Here's a list of questions you will need to ponder prior to your initial consultation:
What Breast Size are You Looking For?
The normal reaction is to answer in cup size. It's actually a bit odd that implants aren't measured in the cup sizes you are used to when you purchase a bra. The problem is that cup sizes are not standardized. A size 36D bra from one company varies considerably from another 36D bra from another company.Also, there's no way to actually measure the breast tissue you have and then say that adding an implant will automatically bump you up to a cup size 2 sizes larger. This is part of the reason why each implant is measured in volume – in cubic centimeters such as 350 or 450 cc. The larger the cc, the larger your breasts will be after the surgery.You should also know that many women have asymmetrical breasts and may need a larger implant in one breast. This is very common.As a general rule, the smaller you are in height and width, the smaller the breast implant you'll have. The size of your implant is an important decision because it will affect you in the future, too. Choosing an implant too large may cause back pain or sagging later on.Understanding cleavage is important as well. Cleavage depends on chest width more than anything else. The wider your chest is, the less cleavage you will have, even after breast augmentation. The narrower your chest is, the greater your cleavage will be, even if you choose a small implant.
Do You Want Smooth or Textured?
The surface of the implant may be smooth or textured. When the implant is added to your body, your body starts to create a "capsule" around it. Originally, it was thought that if the surface of the implant is textured, there is a lower chance of capsular contracture, or hardened capsule. However, this is dependent on the technique of placement. In shaped implants, the texturing also prevents the implant from rotating in the chest.There is a disadvantage of the textured implant – it could ripple, and there's a greater chance of rippling compared to smooth implants.
What Shape Implant Do You Want?
You have a choice of implant shape, too, and can choose either round or teardrop-shaped. The teardrop-shaped implants are also called contoured or anatomical.Teardrop-shaped implants project farther at the bottom than the top and were developed to coincide with the natural contours of the breast tissue. While this type of implant may seem like the obvious choice, interestingly enough most woman and doctors opt for round implants. When it comes to choosing the shape, it's important to understand that the final shape will depend on several factors. An unnatural result can occur with either style of implant if the pocket is too big or too tight, and the implant is too small or large for the patient. Therefore, it's not safe to assume the tear-drop implant will automatically give you the better looking result.Other factors such as the patient's body type, implant placement and the doctor's surgical precision are much more indicative of how your breast with ultimately look after the procedure.
How Will You Look From the Side?
In the breast augmentation world, there's a phrase that is used commonly called implant profile. What this means is how far out the new breast appearance will project. You may choose a moderate breast implant profile, moderate plus breast implant profile or high breast implant profile.Your personality plays into the breast implant profile you choose. The greater the size and/or profile of the implant, the more attention you will attract. If you are athletic and participate in sports, your implant profile should match your athletic lifestyle without interfering with your fitness profile. A moderate breast implant profile is one with a rounded, natural look, and projects the least amount. If you have a broad chest, you may decide to select this option with your doctor. If you have a narrow build, the low profile implant may be too wide for your body.A moderate plus breast implant profile is one that is also called normal, regular or standard. You can expect more projection but less width compared to a moderate profile. However, if you have a narrow build, the moderate breast implant profile may still be too wide for your body.A high breast implant profile allows for the most projection of the breasts. You'll have a lot of fullness in the upper part of the breast, which may or may not look too natural. With this option, the implant won't push into the underarm area because it has the least width of the three. If you have a narrow build, the high breast implant profile may be your best option.You won't be making this decision on your own, as it's a complicated one. When consulting with your plastic surgeon, let him or her tell you the pros and cons of each implant and how each might fit your body.Remember that your doctor's input should weigh heavily in helping you make your decisions, as he or she has helped hundreds of women through the decision making process. They will be able to tell you what really looks best, based on your needs and expectations.
What Type of Incision Are You Considering?
The next thing to consider is what type of incision is going to be made. Plastic surgeons try to make the smallest incision possible, but some implants are not as pliable as others or are larger and simply can't fit into a small incision. Ultimately, the incision type belongs to your surgeon, but it's important to express your concerns and your preferred selection to him or her.
The placement of the incision will dictate what kind of scarring, if any, you may have. There are four different types of incisions options that could be used during the breast augmentation procedure:
Transaxillary– This is where the incision is made in the armpit.
This type of incision and scar is seen when you lift up your arms. Some implant manufacturers don't recommend this type of incision because of potential damage to the implants.
Periareolar– This incision is made right under the nipple.
This incision won't work if you have small nipples or if you need a larger incision for a larger implant, including shaped silicone implants. During this incision, small amounts of bacteria from the milk ducts can get into the tissues and may increase the capsule thickness that forms around the implant. This could leave you with a feeling of firmness more than what you want. The incision can also interrupt the milk ducts, so if you're planning on breast feeding in the future, you may want to ask for another type of incision.
Inframammary– This incision is made in the crease where your breast meets the chest. This is the best healing incision of all the different types and is considered the cleanest.
Transumbilical / TUBA– This is an incision made at the location of the bellybutton. The implant is then pushed up to the location where it will rest. It leaves scars that aren't covered by bikinis. The insertion is done essentially "blindly" with this type of incision. It's not one chosen by many physicians.
Breast implant incisions range from one to three inches long. Many patients report that as they heal, they may also itch. Scars generally fade gradually in appearance over six months to a year and return to the color of the surrounding skin.
Where is the Implant Placed? Over or Under the Muscle?
It's best that your doctor makes this decision but you can always give him or her some input on your preference. Your doctor decides how to place the implant based on your body type, skin quality, size of implants and your overall goals.There are two primary options for the placement of the implant:
Submuscular(under or partially under the pectoral muscle)
This choice is usually for those who will be adding saline implants, those who have a small amount of natural breast tissue or those who have breast cancer in their family history.When the saline implant is placed under the muscle, it looks more natural. It's also more difficult to feel that an implant is actually there. However, as your muscle contracts, the implant may distort in shape. This may not be a big concern unless you are a bodybuilder. The implant loses the distortion when your pectoralis muscle is not contracted.
Subglandular(over the pectoral muscle)
This placement is suitable for silicone implants. It is good for those who have a larger amount of natural breast tissue. This placement results in a faster recovery with less discomfort. When you flex your chest muscles, there is no distortion of the implant shape. However, these implants are more visible and may be felt.
Alternatives to Breast Implants
There is an alternative option to having artificial implants called fat transfer. This is where your own body fat is taken from areas that have a surplus via liposuction and then transferred into the breasts via injection.
Because the fat transferred was your own fat, there's no risk of allergic reaction. Also, your plastic surgeon may shape your breast more easily with your body's own fat. With this procedure, only small incisions from the liposuction and tiny holes from injections replace the much larger incisions found with implants.
With fat transfer, there's a limit as to how much volume may be transferred during one procedure; multiple procedures may be necessary. The fat transfer method can be expected to increase bust size by a cup size or less. Furthermore, the body may reabsorb some of the fat transferred, although the fat that does stay remains there permanently.
Safety Information
Is Breast Augmentation Safe?
Every surgical procedure has risks. While many risks can be avoided, it is important to discuss all possible surgical outcomes with your plastic surgeon before you undergo surgery. The following are some potential risks and complications that can occur with breast augmentation:
| | |
| --- | --- |
| Implant Displacement | This is a situation where the implants move out of the original position the surgeon had placed them in. This can be reduced by using textured rather than smooth implants and by positioning the implant carefully within the chest. |
| Rippling | The rippling effect resembles wave-like indentations on the surface of the breasts which can affect the appearance. The most common cause of this complication is from not filling the saline implants with a sufficient quantity of saline to give it a rigid form and shape. If there isn't enough saline within the implant, there will be room for the saline to move around inside the implant shell causing rippling on the surface of the breasts. |
| Rupture or Leakage | While a leak or rupture is generally the result of trauma, such as a blow to the chest, it may occur with no apparent cause. Saline implants will "deflate", much like a balloon if ruptured. If this occurs, the patient will know something is wrong. On the other hand, silicone implants can rupture 'silently,' meaning it may not be noticed by anyone. For this reason, the FDA recommends that women who have silicone breast implants get an MRI screening done every two years to check for any ruptures or leaks in the implant. Silicone has been deemed to be safe for use within the breast as long as it remains contained within the implant shell. However, silicone leakage from the implant can be a health hazard if it comes into contact with your body. Fortunately, breast implants are designed to be durable so that they do not rupture very easily. According to recent statistics, only 1 out of every 10 implants rupture within the first 7 years after breast augmentation surgery. |
| Mammography | Breast implants could affect the ability to perform mammograms depending on the placement of the breast implants. |
| Capsular Contracture | One rare complication of breast augmentation is that tightly knit collagen fibers might develop around the implant. This condition is known as capsular contracture. This occurs because the body has identified the implant as a foreign object. The collagen and scar tissue may squeeze the implant causing pain. In such situations, the implants are generally removed from the body. The risk of developing this complication has gone down in recent years as medical technology has allowed for the development of new implantation methods as well as new styles of breast implants. |
Other possible risks include adverse reactions to anesthesia, infection, bleeding, and nerve damage resulting in temporary or permanent numbness. To ensure the best outcome, it's highly recommended that you choose a board-certified plastic surgeon who is experienced in performing breast augmentation procedures.
Breastfeeding and Breast Implants
Breastfeeding is a big concern to women in the child-bearing age range. Are you in this age range? If so, there are some things to consider.
First on the list is whether or not there are chemicals in the implant that could harm your child who is growing in the womb or breastfeeding. Fortunately, there is a very low possibility of the breast implant chemicals mixing with breast milk when the implant is intact. Even if saline implants rupture, the saline won't cause any adverse reaction since saline is considered natural to the body.
If there is a leak from a silicone implant, this is a legitimate concern about silicone getting absorbed into the breast milk. However, in one clinical study that compared canned formula to breast milk, the highest levels of silicone were found in the canned formula – not the breast milk of moms with silicone implants.
When you have breast augmentation surgery, there is no guarantee that you will be able to breastfeed after surgery. In the vast majority of cases, implants are not an impediment to breastfeeding; however, there is a possibility for complications.
Some complications of breast augmentation surgery may include:
The implants exert too much pressure on the surrounding breast tissue and slows down milk production.
Surgery damaged some nerves, milk glands or milk ducts needed for breastfeeding. If the nerves are damaged, you may not experience sensations in the nipple, which decreases milk let-down responses.
If the incision was made close to the areola (dark skin surrounding the nipple), nerve damage may result in loss of sensation in the areola and nipple. This adversely impacts your ability to breastfeed. This incision may also damage the milk ducts, interfering with any breastfeeding in the future. This is why surgeons may decide to create the incision in the armpit, under the breast or in the belly button. These other incision locations reduce the risk of damage to the glands, ducts, and nerves, which are involved in breastfeeding.
Discuss this potential issue with your plastic surgeon if you are considering having additional children.
Implant Revision and Removal Surgery
Breast implant revision is a way to return your breasts to how they were before the breast augmentation surgery. Your breast implants could be revised or they may be totally removed.
The #1 reason why women want revision surgery is they desire bigger implants. What this tells us is that it's possible that many women don't fully discuss their expectations with their doctor prior to the procedure. By using before and after photos of like procedures, you can get a good idea about the results you may achieve. Some doctors' offices also offer a consultation for sizing, which is also very valuable.
Revision surgery is only done a year after surgery or longer after the initial breast augmentation procedure. However, if one of the complications such as capsular contracture occurs, this surgery may be performed a few months after the initial breast augmentation surgery. Always speak with your plastic surgeon about your concerns and your options, or schedule a consultation with another surgeon.
There are many other reasons why some women decide to actually remove their breast implants. The reasons vary from shifting and deflation to infection and breast cancer. The procedure only takes about an hour under general anesthesia. If you have saline breast implants, the saline must first be drained before the implant is removed. The same incision point is used to remove the implant to minimize any additional scarring.
Breast implant removal is not typically covered by health insurance, and like breast augmentation, is considered an elective, cosmetic procedure. The average cost is between $1500 and $4000.
How To Prepare for Surgery
It's important to bring in a list of supplements you are taking prior to your surgery to discuss with your doctor.
There are many types of natural supplements that you may be using for your general health that could potentially interfere with your body's ability to heal. They may also affect blood sugar levels or blood pressure.
Some of the natural supplements or medications that do interfere with your healing include:
• Garlic Ginger • Dark green leafy vegetables • Fish or fish oil
• Flaxseed • vitamin E • Herbal appetite suppressants • Ginkgo
• Goldenseal • Licorice • St. John's wort • Valerian
• Feverfew • Kava kava • NSAIDS • Melatonin
Ask your doctor for a complete list of the supplements that are not recommended prior to surgery.
Your doctor may have special pre-surgery or post surgery supplements that are specially designed to facilitate healing after the surgery.
It also makes sense to discontinue any of the following prior to your surgery:
Alcohol
Marijuana or other street drugs
Smoking
Tanning beds
Aftercare Starts Before Surgery
The aftercare for your breast augmentation starts before surgery with training from health professionals at your doctor's office. It will include:
How to keep the area of the incision dry
How to reduce itching of the area
How to reduce swelling
Reducing swelling depends on the following 10 basic guidelines:

Stay hydrated.
Take the prescribed antibiotics.
Avoid taking medications that can prolong swelling.
Eat a healthy diet that is also low in sodium.
Apply a cold compress on your breast for the first 48 hours.
Take your body temperature reading at least twice daily to make sure you don't have an elevated temperature, and thus an infection.
Gently massage the chest area to improve circulation and reduce fluid retention, or ask a massage therapist to help you learn how to do this.
Sleep on your back, elevating your upper back and head.
Do not shower until your incisions close and the sutures are removed.
Get plenty of rest and ease back into your daily life gradually.
Breast Augmentation Recovery Time
The actual breast augmentation procedure only takes about an hour. It rarely requires an overnight stay in the hospital.
The usual amount of time that women take off from work after breast augmentation surgery is one to two weeks. During this recovery period, it's important to restrict your movements, especially those where you bend over or reach over your head.
After the surgery, you will be asked to not do any lifting of objects that weigh more than 8 pounds. This means you won't be able to lift small children or animals. You also should not wear an underwire bra for at least four weeks. A sports bra will probably be the most comfortable during your recovery time; your doctor will inform you when it's time for this.
Strenuous activities should be avoided for up to six weeks. You can start to schedule normal activities after about 10 days.
If you have significant levels of pain that last more than a week after your surgery, report this to your doctor immediately. Don't wait for it to go away on its own. This could be a sign of capsular contracture, a condition where your immune system forms collagen fibers tightly around a foreign object in the body. If the capsular contracture changes the shape of your breasts or causes pain, they may need to be removed.
Wearing Compression Garments After Surgery
For several weeks after breast augmentation surgery, your entire chest will be wrapped in surgical dressings. A compression garment or surgical bra should also be worn to support the tissues in their new position.
During the breast augmentation recovery period, your breast tissue and the skin over your chest is not accustomed to holding the weight of the implants. Wearing the compression garments and the correct garments aids to control swelling, reduces soreness in the tissues, and ensures optimal surgical results.
Itching and Discomfort Initially After the Surgery
Breast implant incisions range from one to three inches long. Many patients report that as they heal, they may also itch. Scars generally fade gradually in appearance over six months to a year and return to the color of the surrounding skin. It's best to keep these incision lines/suture lines dry.
What About Scarring?
As all incisions heal, they form scars. There's a healing process that involves several stages. First the incision will be red and raised; later it will flatten and the redness will start to leave. During the healing process, keep the scar out of the sunlight. Sunlight can discolor and make a scar more pronounced.
Some women, especially women with dark skin, are more prone to develop lumpy, raised scars called keloids. If you tend to form keloids, put this topic on the list of things to discuss with your plastic surgeon.
If your scars are still visible after full healing, there are treatments that may help minimize their appearance. Some of them include:
Laser scar removal
Cryosurgery (freezing which causes shedding of scar tissue)
Steroid injections
How Do I Know When To Call My Doctor?
After breast augmentation surgery, it's important to pay attention to any of the following signs that may indicate you need immediate medical attention:
High temperature, especially above 105 degrees Fahrenheit
Blood in the urine
Blood in the feces
Severe swelling and discoloration
Skin that looks black
Vomiting
Convulsions
Loss of consciousness
Any sign or symptom that is unusual needs to be reported to your doctor for instructions on what to do next.
How Much Does Breast Augmentation Cost?
There are three basic fees associated with breast augmentation surgery.
The Surgeon's Fee
On average, the surgeon's fee is $3600 for silicone breast implants and $3300 for saline breast implants. Surgeon fees tend to be higher in urban areas than rural areas. The more highly qualified, board-certified plastic surgeons who have performed hundreds of breast augmentation procedures will rightfully charge higher fees than those who haven't because of their expertise.
When a board-certified plastic surgeon performs your surgery, he or she follows a strict code of ethics, updates skills through ongoing continuing education requirements, and schedules the breast augmentation surgery only in a medical facility that is accredited. Always remember that any surgeon cannot guarantee a successful surgical outcome but choosing a surgeon that is board certified in plastic surgery will ensure a better chance of a successful outcome.
The Anesthesiologist Fee
This cost of anesthesia will vary, your plastic surgeon will discuss this fee during your breast augmentation consultation
Hospital or Facility Fee
Each hospital or outpatient surgical facility where surgical procedures are performed charges a fee for upkeep of the facility for hygienic purposes. Some facilities charge higher fees than others, even within the same city.
The total average cost for breast augmentation surgery ranges from $5,000 to $10,000. These costs oftentimes will not include medications for recovery, surgical bras, compression garments, and other necessities during the healing process. When reviewing the costs, factor in any future surgeries to enhance the appearance of your breasts over time, particularly as the aging process continues.
Always ask if there are any discounts for cash. Many plastic surgeons offer payment options to make the breast augmentation cost more affordable to patients who cannot pay upfront. Always ask about the financing options during your consultation.
Fat Transfer Breast Augmentation Cost
Fat transfer may be used instead of breast implants and also to improve the look if repair needs to be done after breast augmentation surgery.
Although fat transfer procedures are a good natural alternative to implants, the cost is similar to artificial implants and may even be more expensive than breast implant surgery.
The fees may be higher because of the amount of fat that is transferred and whether or not additional procedures are needed. An average cost range for Fat Transfer is also around $5000 to $10,000.
Are There Any Warranties With Breast Implants?
Many breast implant manufacturers such as Mentor, Allergan and Sientra offer warrantees for their implants if a rupture, deflation, or capsular contracture occurs. When you have breast augmentation surgery, there is no charge to enroll in these company programs. The warranty will however, not cover complications from infections and rippling
Read the breast implant warranty carefully before you move forward with breast augmentation surgery. Know what is covered and what isn't on the policy.
Insurance Coverage for Breast Augmentation
Most breast augmentation procedures are considered cosmetic and elective and therefore, won't be covered by insurance. However, there are times when this procedure may be covered by insurance, such as reconstructing breast tissue lost during a mastectomy after breast cancer or after a trauma.
Always check with your insurance company to see if your coverage includes breast augmentation surgery.