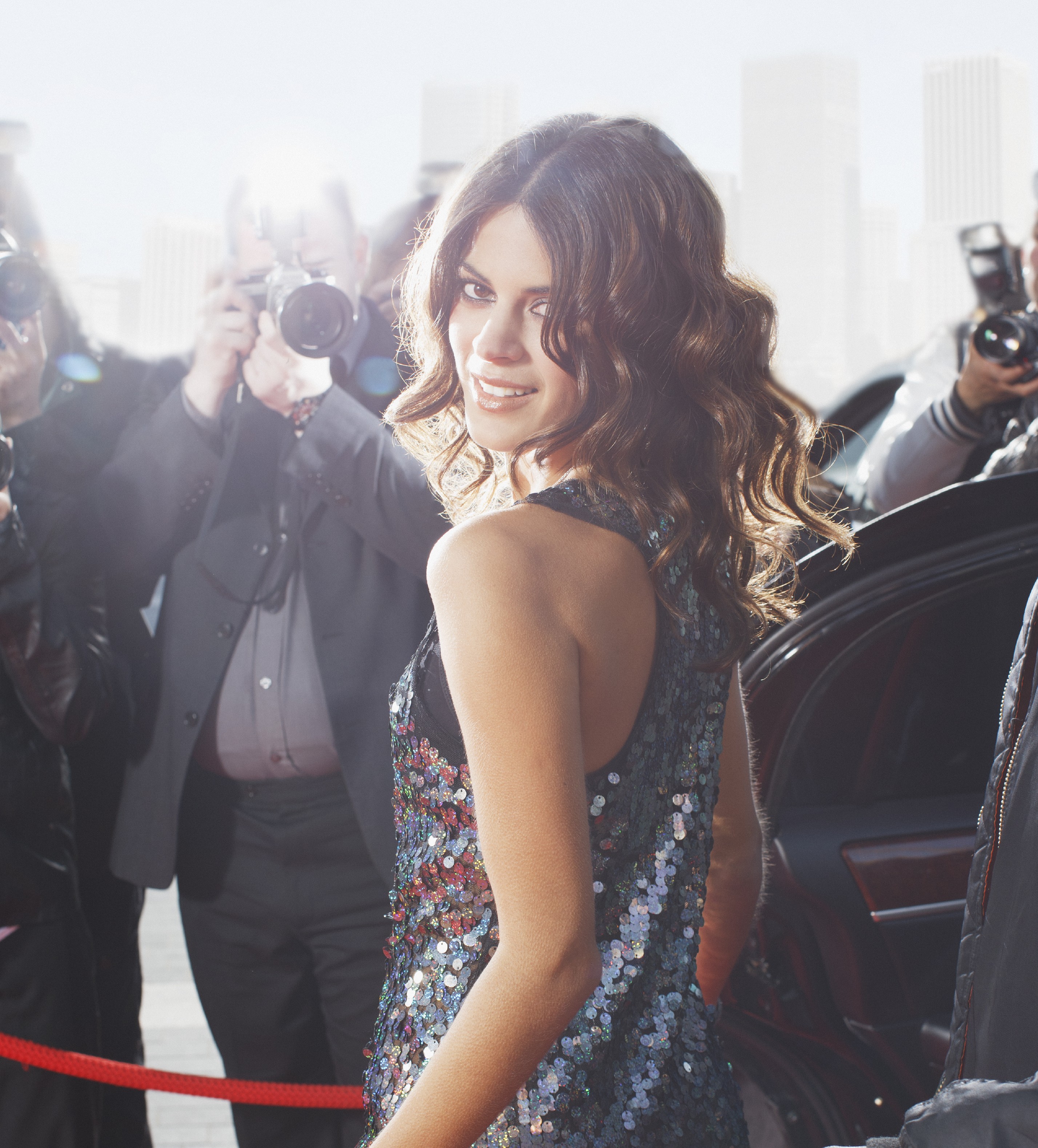 Go ahead and bat your eyes seductively, thanks to these 6 tips for come-hither lashes.
1. Wand-erful Brushes
The secret to flirty eyelashes is all about the right brush. Three to be exact: primer, thick and thin wands, each with a unique purpose. Starting with the primer wand (the white mascara, which lengthens your lashes) apply to your lids, from the bottom up. This helps give your eyes a blank canvas to work with. Next, take the thick mascara brush to generously cover your lashes. Apply from the bottom up by wiggling your brush to separate the lashes. Finally, take your thin mascara wand and comb through your lashes to apply a top coat, while separating any lashes that remain stuck together.
2. Know Your Style
You can get away with minimal makeup as long as you apply the perfect mascara that shifts focus to your beautiful eyes. But shopping for the right product is more than just deciding on brown, black or brown-black. There are many formulas on the market to choose from:
Waterproof – The ingredients in waterproof mascaras are meant to bind the product to your lashes to prevent smudging, which can be very harsh for daily use. Additionally, it takes a lot of makeup remover and rubbing, to get the gunk off. This can lead to plucking out your lashes. Take advantage of its purpose and apply it on rainy days or special occasions, like a wedding, when you'll shed a tear or two.
Lengthening – The dense bristles in lengthening mascara helps apply more product to your lashes, especially the tips, while extending them to their full potential.
Non-Clumping – To avoid scary spider eyes, the non-clumping formula has a longer wand to evening distribute the product to your lashes.
Thickening – For bold, dramatic eyes, the denser formula in thickening mascaras contains waxes and silicone, which contributes to bulkier lashes.
3. Fake It
If you want long, chunky lashes without the hassle of falsies, one common household product can help you master the faux look. Baby powder is godsend in achieving glamorous lashes. First, apply one to two coats of mascara, roots to tip. Next, shake some baby powder into a small jar or your hand. Using a cotton swab, dip the tip into the powder and dredge both the top and bottom lids, ensuring full coverage. Your lashes will look ashen, but you're not done yet. Apply another coat of mascara, roots to tip, until your lashes are no longer gray. You'll love the appearance of full lashes, which have nearly doubled in size.
4. Nutrition Matters
Eyelashes can benefit from, and even improve by, the wholesome nutrients and vitamins you take in. In order to improve lash health, B vitamins and biotin can help strengthen the hair on your body and prevent eyelash loss. As opposed to swallowing vitamins, it's better to eat biotin-enriched foods like yeast, cauliflower, salmon, legumes and carrots, just to name a few.
5. Your Loss
Just like the hair on your head, your eyes also shed naturally. But if you're losing clumps of lashes at a time, it's important to assess your beauty routine. Applying expired mascara, abusing waterproof mascara, aggressively removing your eye makeup, or not removing it completely, can all lead to lash loss. If you've made the necessary changes and your lashes continue to fall off, seek medical attention to determine if you have an eye infection, thyroid or autoimmune diseases.
6. A Helping Hand
If all the hacks and tips fail to get you Hollywoodesque eyes, it's perfectly acceptable to get a little help from a lash enhancing serum. Both prescription and commercial serums can help you achieve noticeably longer, fuller eyelashes with daily application. The FDA approved prescription topical medication can be pricey, however, and just like any drug, it might cause side effects such as eye discomfort or blurred vision.