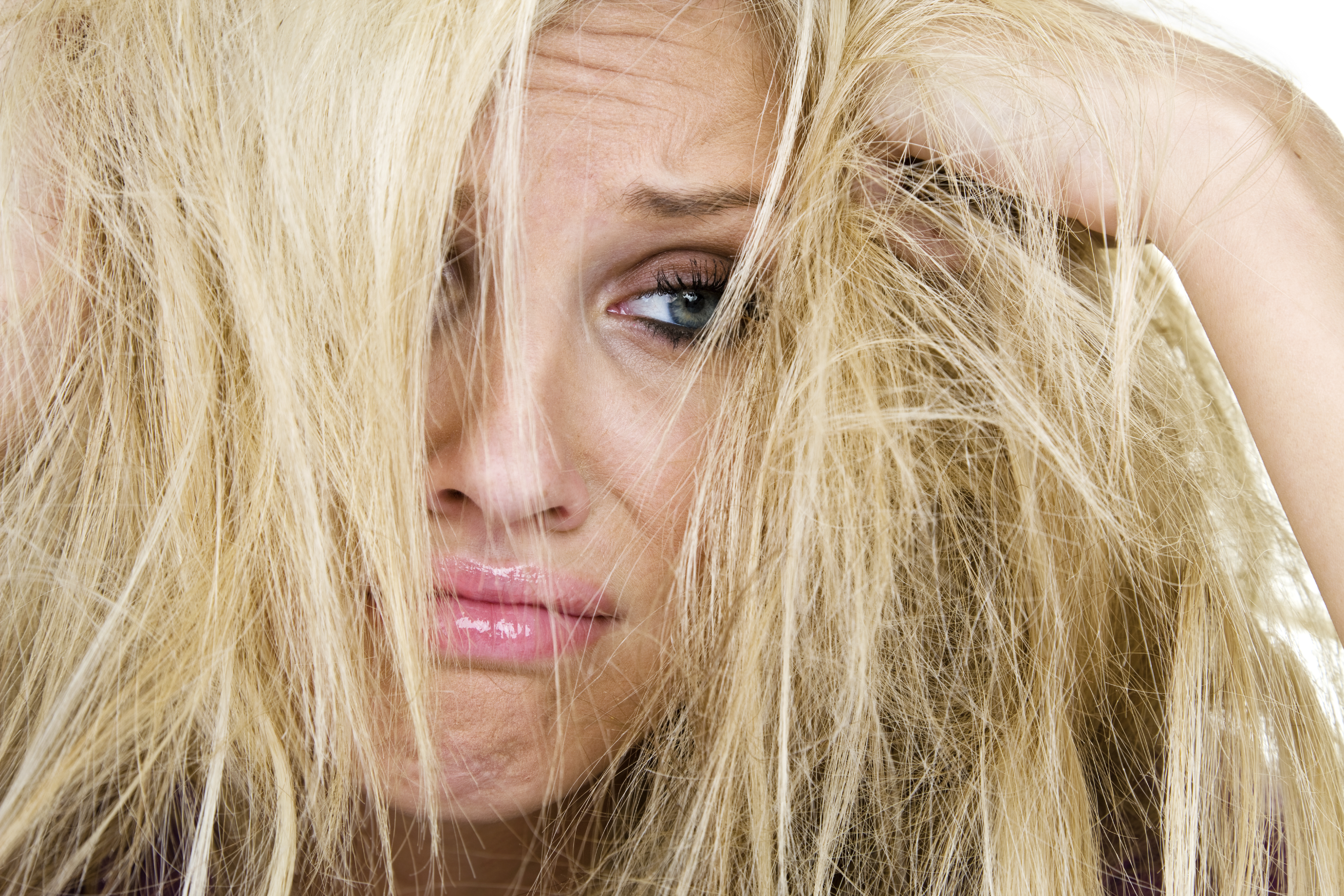 Get the tresses you want without the salon prices (or judgment) with these 5 tips for enviable hair.
1. Watered Down
Your hair is like a sponge, absorbing any liquid it makes contact with. So before diving into the ocean or pool, first soak your head with fresh water. When your hair is already wet, it won't have room for salt or chlorinated agua. If you don't have access to an outdoor shower or rinse off station, the next best thing is to spray your hair liberally with your favorite leave-in condition. The product will add a layer of protection against the bad water.
2. Overly Sensitive
Washing your hair every day won't add extra shine to your locks. On the contrary, over washing leads to dryness, breakage and faded tones, especially if you have colored, red or blonde hair. Switch to shampooing every other day, unless you have extremely oily hair.
3. Tied Up
Though convenient and cute, pulling your hair back with elastic bands can lead to traction alopecia, or hair loss. Rather than sleeping with your hair tied back, consider a relaxed braid, messy bun or simply loose. However, if ponytails are non-negotiable, switch up the style by tying it low one night, high the next, and to the side or both sides the following day. Thicker elastics are gentler on your hair, especially the ones without metal seams. And definitely stay away from rubber bands.
4. Unplug It
Styling tools are necessary for mastering a sexy and finished look. But abusing them can actually cause dryness, breakage, frizz, and dull color. Opt for air drying your hair and using appliances for special occasions. If you must use apparatuses, apply products to your hair that protect from high heat. Invest in high-end tools that offer different heat settings, especially flat irons, to avoid frying your tresses. When blow drying, pop on the diffuser to help distribute hot hair evenly.
5. Go Natural
Why spend all your cash on expensive salon products, when you can achieve the same results by improvising with natural ingredients.
Eggs – Rich with vitamins A, D and E, egg yolks can solve many of your hair woes including dryness, breakage and loss. Mix half a cup of honey with 1 to 2 tablespoons of egg yolk and equal parts olive oil. Apply the combination to your hair and let it sit for 20 minutes. Rinse your hair as usual and enjoy your shiny strands.
Bananas – High in potassium, this fruit helps improve your hair health as well as elasticity. Mash a banana in a bowl and apply it to your hair, root to tip. After 15 minutes, wash your hair with shampoo.
Coconut Oil – To relieve an itchy, dry scalp on a dime, indulge in a luscious coconut oil treatment. Depending on the length of your hair, scoop 3 to 5 tablespoons of coconut oil in a small bowl. Microwave it for 30 seconds, or until the paste is completely melted. Once it has cooled enough to handle, massage the oil into your scalp and hair roots. Brush the oil through your hair using a plastic comb and cover your head with a shower cap. Allow for your tresses to soak up the oil for 2 hours and wash and rinse as normal.