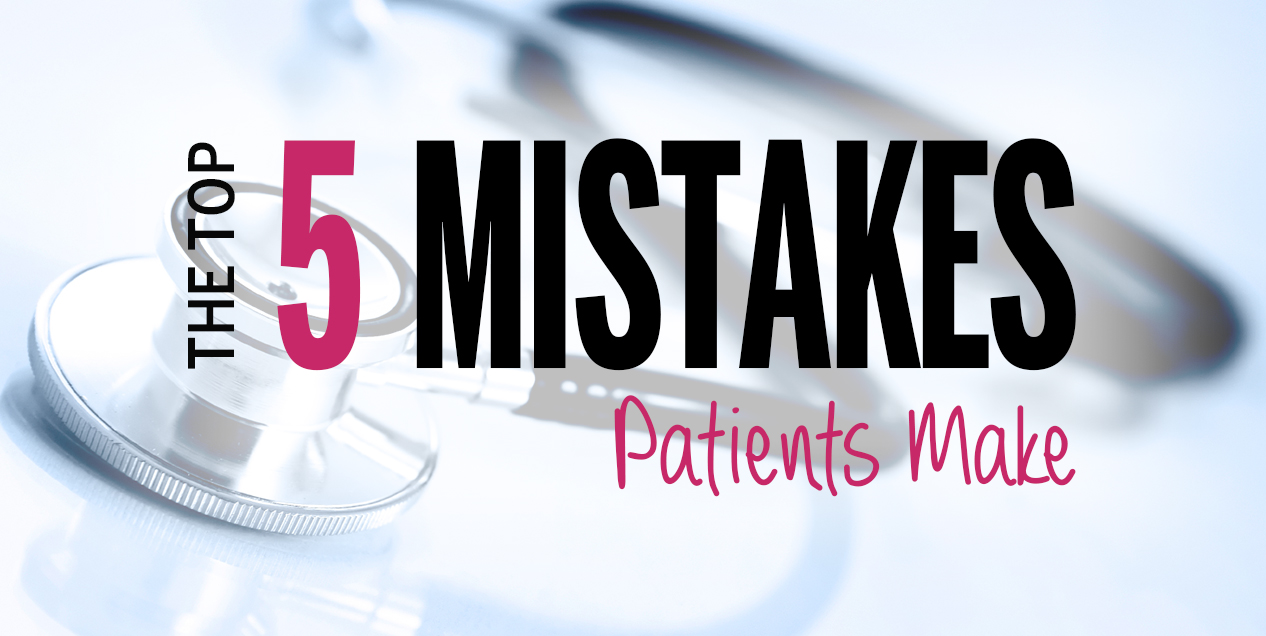 When undergoing any type of cosmetic treatment, you want to be in the best hands possible. It is important to do your research in order to select the best doctor for your needs. However, sometimes it is difficult to know where to find the information you need to make an informed choice. By asking the right questions about the doctor's certifications, training, and experience level you can determine whether the doctor is the best choice to perform your treatment. When choosing a doctor, avoid making these 5 mistakes:
Ignoring Recommendations. The best place to start when you're looking for a doctor is to ask for referrals from your friends and family. If you know someone who's recently undergone a similar treatment ask them about their doctor, and whether their experience was positive. Your physician can also assist you in finding a doctor with the necessary qualifications and guide you to an experienced specialist to perform your treatment.
Glossing Over Credentials. You might assume that all doctors are board certified in the specialty in which they practice. However, did you know that this is not a requirement? Some doctors may have trained in another discipline prior to their current work and they are not necessarily board certified in their new specialty. The American Board of Medical Specialties (ABMS) oversees the 24 approved medical specialty boards. Visit their website to see all of the doctors certified as specialists in a particular area of medicine. Most certifying boards, such as the American Board of Plastic Surgery (ABPS) and American Board of Facial Plastic and Reconstructive Surgery (ABFPRS), American Society for Metabolic and Bariatric Surgery (ASMBS), have stringent requirements for surgical training.
Not Checking with the State Board of Medicine. Each state's medical board keeps records on physicians practicing in that state. There, you'll find information about complaints, disciplinary actions, and malpractice charges against the surgeons you're considering. Click here to find links to state medical boards.
Not Verifying Facility Accreditation. If your undergoing a surgical treatment, choosing a doctor also means selecting the hospital or surgical clinic where your procedure will be performed. Each surgeon will be permitted to perform care in a specific hospital or surgical center. Ask where your doctor has privileges to perform surgery. Then, check the site's accreditation with the Joint Commission on Accreditation of Health Care Organizations (JCAHCO), which inspects medical facilities to make sure they meet safety and quality standards.
Making Selections Based on Price Alone. Choosing a doctor is not just a matter of checking off their credentials and asking about the price. Although it is natural to gravitate towards the lowest price tag, sometimes this means settling for a doctor with less experience. Although price and qualifications should certainly be factors in your decision, there are other more important considerations, such as whether you feel at ease in the doctor's office. Schedule a consultation visit to make sure that the doctor is a good fit for you. A good doctor will explain your options and potential risks in terms you can understand, and will take the time to answer all of your questions about the treatment.