Quick Summary
Facelift Surgery
Purpose
Improve visible signs of aging in the face and neck
Benefits
Tightens sagging skin, re-contours jawline, reduce wrinkles, etc.
Procedure Length
3-6 hours (depending upon extent of procedure)
Anesthesia
General or local with IV sedation
In/Outpatient
Depends extent of procedure and patients health
Face Lift Recovery
Back to work 2-3 weeks. Strenuous activities 3-4 weeks
Final Results
6-12 months (depending upon extent of procedure)
Duration of Results
Approx 8-15 years
Average Facelift Cost
Total average cost of facelift surgery is between $5,000 and $30,000 (depending upon extent of procedure)
Overview
What is facelift surgery?
Facelift surgery, also known as a rhytidectomy, is a type of plastic surgery that restores a youthful appearance to the face. During the procedure, excess skin and fat is removed while the tissues under the skin of the cheek, jaw, and neck are lifted and contoured. The result is a younger and significantly rejuvenated appearance.
Cost of facelift surgery
The total average cost of facelift surgery can range from $5,000 to $30,000 depending on many factors. Here is the average cost for different types of facelift procedures.
Traditional Face lift: Addresses multiple areas of the face, including the forehead, cheeks, jawline. It is the most comprehensive type of face lift. The average cost can range from $10,000 to $20,000 or more.
Mid-Face lift: Primarily focuses on the middle portion of the face, targeting the cheeks and lower eyelid area. The average cost is between $6,000 to $12,000.
Mini Face lift: Mostly targets specific areas of the face. The average cost is between $5,000 to $8,500.
Factors affecting the cost of treatment
There are several factors that can affect the cost of your facelift procedure. Here are some of the top factors that influence cost.
Surgeon's Fee: The experience and reputation of the surgeon performing your procedure can affect the cost. Highly skilled facelift surgeons may charge a premium for their services. The average surgeon's fee is $8,005 according to the American Society of Plastic Surgeons (ASPS). When researching surgeons, look for ones certified by the American Board of Plastic Surgery (ABPS) or American Board of Facial Plastic Surgery and Reconstructive Surgery (ABFPRS) with extensive training in face lift procedures. Although board-certification and memberships in any organization does not guarantee a successful outcome, surgeons must meet stringent criteria in order to achieve membership and board-certification. You can be confident that you are working with a highly trained, and experienced surgeon who will help minimize risks associated with face lift surgery.
Anesthesia Fees: The administration of anesthesia involves the expertise of an anesthesiologist. The type of anesthesia used, the duration of the procedure, and the qualifications of the anesthesia provider influence the anesthesia fees. General anesthesia is typically more expensive than local anesthesia with sedation.
Surgical Facility: The surgical facility where your facelift is being performed may impact the cost. These fees cover the usage of the operating room and other associated services. To ensure a safe experience, check to see if your surgical facility is certified by the Accreditation Associations for Ambulatory Health Care (AAAHC).
Location Matters: The cost of living and the average pricing for medical services in a particular area can affect the cost of your procedure. In general, urban areas tend to have higher procedure fees.
Type of Facelift: The surgical technique, complexity and duration of your procedure will impact the overall cost. For example, a traditional facelift which addresses multiple areas of the face and neck will typically be more expensive than a mini-facelift that targets specific areas.
Pre and Postoperative Care: The care provided before and after affects the overall cost. This includes preoperative consultations, medical tests, surgical garments, prescription medications, and follow-up appointments.
Additional Procedures: You may incur extra costs if you're considering having other procedures alongside your face lift such as eyelid surgery or a brow lift.
Insurance Coverage: In certain cases, your face lift may be covered by insurance if it is deemed medically necessary. In these instances, insurance providers may cover a portion of the procedure. However, insurance coverage can vary, and specific criteria must be met to qualify for coverage.
If you are considering face lift surgery, schedule a consultation with a board-certified plastic surgeon. This will allow you to discuss your aesthetic goals and obtain a better understanding of the specific costs involved that pertain to your individual case.
Is the procedure covered by insurance?
In general, facelifts are not covered by health insurance. Insurance companies typically view facelift surgery as a cosmetic enhancement rather than a medically necessary procedure.
However, there are some situations where a facelift may be partially covered if it is performed for functional or reconstructive reasons. For example, if you have excess skin or sagging in the face which obstructs vision or causes functional impairment, insurance may cover a portion of your procedure. This is usually determined on a case-by-case basis and requires documentation from your surgeon.
To see if you qualify for coverage, speak with your plastic surgeon and insurance provider to get a better understanding of your policy and any potential out-of-pocket expenses you may incur.
Is a facelift right for you?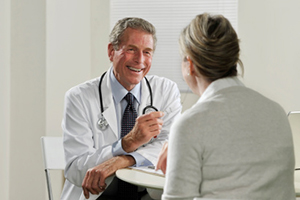 You may be a good candidate for facelift surgery if the following circumstances apply to you:
You are between the ages of 35 and 65
You are concerned about the appearance of visible signs of aging, including facial lines, wrinkles, sagging skin, and deep facial folds
You have some skin elasticity that will allow your skin to adapt to your new facial contours
You are realistic about the results that a facelift can deliver; while facelift surgeries provide a significant enhancement, they do not transform facial structure or appearance
You are in good health and do not have serious medical issues
You are at or near a healthy weight
Cosmetic benefits
Many people who undergo facelift procedures enjoy increased self-confidence after surgery. Some of the cosmetic benefits of a facelift procedure include:
Tighter, smoother skin around the face, neck, and jawline
Removal of excess fat from the face, particularly the chin area
Smoothing/softening of wrinkles or deep creases
Elimination of loose skin
Tightening of facial muscles
What to know beforehand
A facelift will not correct fine lines and wrinkles, sun damage, uneven pigmentation, or other surface imperfections. You'll need additional treatments to address those concerns.
A facelift does not include any work to the eyelids or brow. This concerns can be addressed with a brow lift and/or upper/lower eyelid surgery (blepharoplasty).
Facelift surgeries cannot stop the aging process. While results often last for several years, research suggests that some areas (particularly the neck and jowl) are more prone to relapse.
Men face unique challenges when it comes to facelifts. Due to the presence of hair in front of their ears (sideburns), it can be harder to achieve a natural appearance after surgery. A facelift typically pulls the skin backward and upward, which can lead to an unnatural pattern of hair growth.
Patients who have concerns that are not addressed by facelift surgery may be able to have additional procedures at the same time as their facelift. The goal of multiple procedures is to provide a balanced, youthful look.
Types of facelifts
Facelift procedures can be tailored to address specific concerns, and there are a number of variations based on your specific cosmetic goals.
Different types of facelift surgeries are frequently categorized by the type of incision, the area of the face that is affected, the degree of invasiveness, and the number of tissue layers that are treated.
Broadly speaking, there are three types of facelift procedures:
Traditional facelift surgery tightens the forehead area (upper face), the nose and cheek area (midface), and the jawline and laugh lines (lower face). Small incisions are made in front of, within, and behind the ear.
Mid-facelift surgery is limited to the nose and cheek area and is particularly appropriate for someone who has lost fullness in the upper cheek area.  Elevating the fat pad in the cheek (the malar fat pad) refreshes the face and leads to a youthful, rejuvenated appearance. There are minimal incisions with this method.
Mini-facelift surgery typically aims to correct early signs of aging. A mini-facelift is associated with shorter incisions and less skin removal than a full facelift, but may also be associated with underwhelming results.
"You-name-it" combinations
Because facelift surgeries can be combined with a number of other facial surgeries, many surgeons mix-and-match techniques in order to provide patients with the most aesthetically pleasing outcome.
These "you-name-it" combination facelift surgeries, offer patients the chance to address any concern they may have, but because of the inconsistent terminology there is a risk that the patient and the surgeon may not be on the same page in terms of the exact procedures that are going to be used.
It is imperative that you clearly describe what your goals and expectations are for your facelift during an initial consultation. Equally as important, is for your surgeon to clearly describe what he or she intends to do during the surgery. This will circumvent potential sources of miscommunication due to inconsistent terminology.
Recovery timeline
Each person will have a somewhat unique recovery experience, and there are a number of factors that may influence how long your facelift recovery will take, including:
Type/extent of facelift surgery
Whether additional procedures were performed
Your age
Your overall health
Post-surgery care
When will you see results?
The final, stable results of your facelift will be visible within 3-6 months after the surgery. Results of facelift surgery can be expected to last for 5-10 years, but a facelift cannot stop the normal aging process. Some people elect to have subsequent facelift surgeries or other procedures within a decade of their initial surgery.
How long do facelift results last?
In general, the results of a well-done facelift can be expected to last for 5-10 years. There are a number of factors that can contribute to how well (or poorly) your skin ages. Steps you should take to maximize the longevity of your facelift include:
Wear sunscreen every day
Maintain a skincare regimen
Avoid smoking and drinking
Eat a healthy diet
Exercise regularly
People who undergo facelift surgery at a younger age (before substantial signs of aging become apparent) are more likely to have longer-lasting results.
Non-surgical facelift alternatives
There are a number of non-surgical alternatives to facelift surgery that can provide some degree of facial rejuvenation. Among the most effective techniques are:
Volumizers, including dermal fillers and fat transfer, restore a plump appearance to hollow eyes, cheeks, and lips
Skin tighteners, including lasers, radiofrequency, ultrasound, mesotherapy/needling, and infrared technologies can stimulate collagen growth
Neuromodulators like Botox paralyze facial muscles, which can allow elevating muscles around the eyebrows to lift while simultaneously preventing further wrinkle development
Muscle relaxants can relax depressor muscles in the face, allowing elevating muscles to partially lift facial tissues
Non-surgical alternatives have proven to be valuable in many cases, but they have yet to deliver the same level of result that facelift surgery reliably produces. Furthermore, they often require multiple sessions in order to produce noticeable results that are often short-lasting. Facelifts remain the undisputed gold-standard for facial rejuvenation.